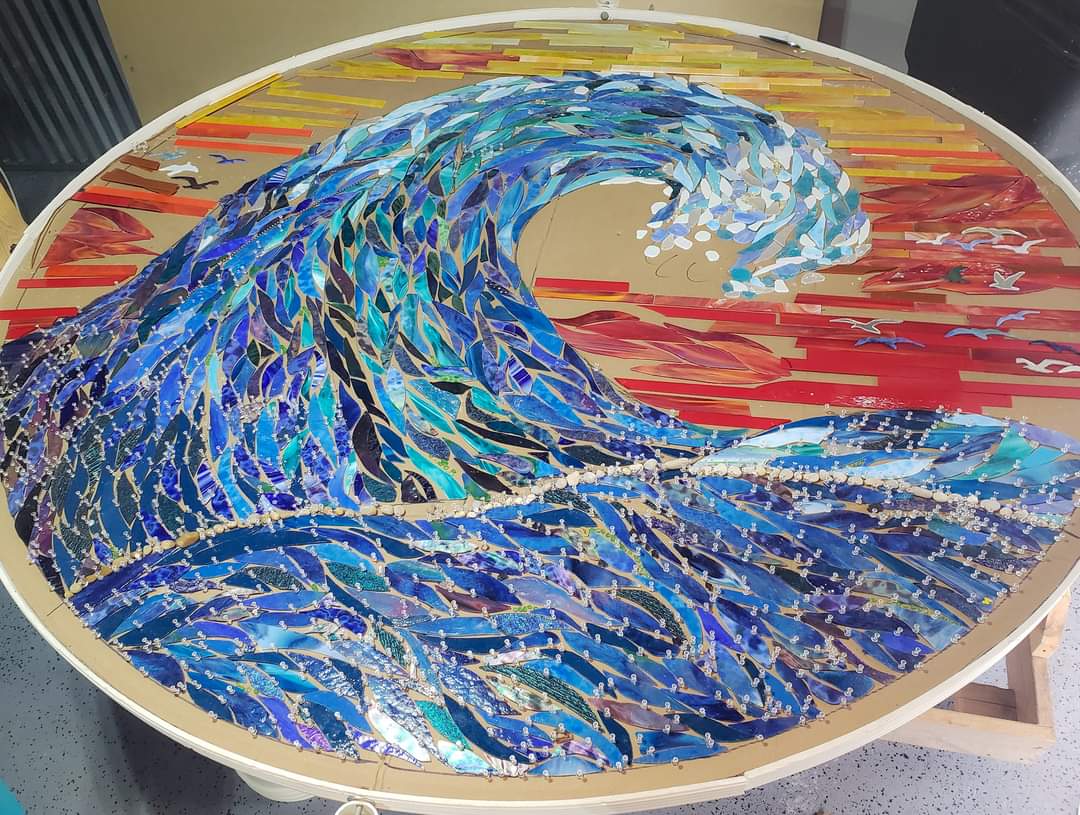 Public art makes vibrant communities, and soon downtown Port Huron will have a new 7' mixed-media wave mosaic between the Michigan Mutual and Community Foundation buildings. And the wave won't be alone for long as mosaic fish are also planned for downtown businesses to create a series titled "We Are Different, But We All Swim In The Same Pond."
"The themes of these two projects are centered around creating a sense of community in a world that can feel unpredictable and hostile," said Ren Senkmajer, project manager and lead artist. "The truth is, the past few years have been a challenge to every member of our community in some way or another. The wave and the fish series are something that every member of our community can join together to celebrate. The massive scale and effort put into these mosaics will have an impact on any viewer, regardless of who they are or what they've been through."
The goal of the project is to unite the community through a shared artistic experience. Senkmajer and Nora Condland, the visionary behind the wave and fish mosaic series, are creating this experience through lots of collaboration.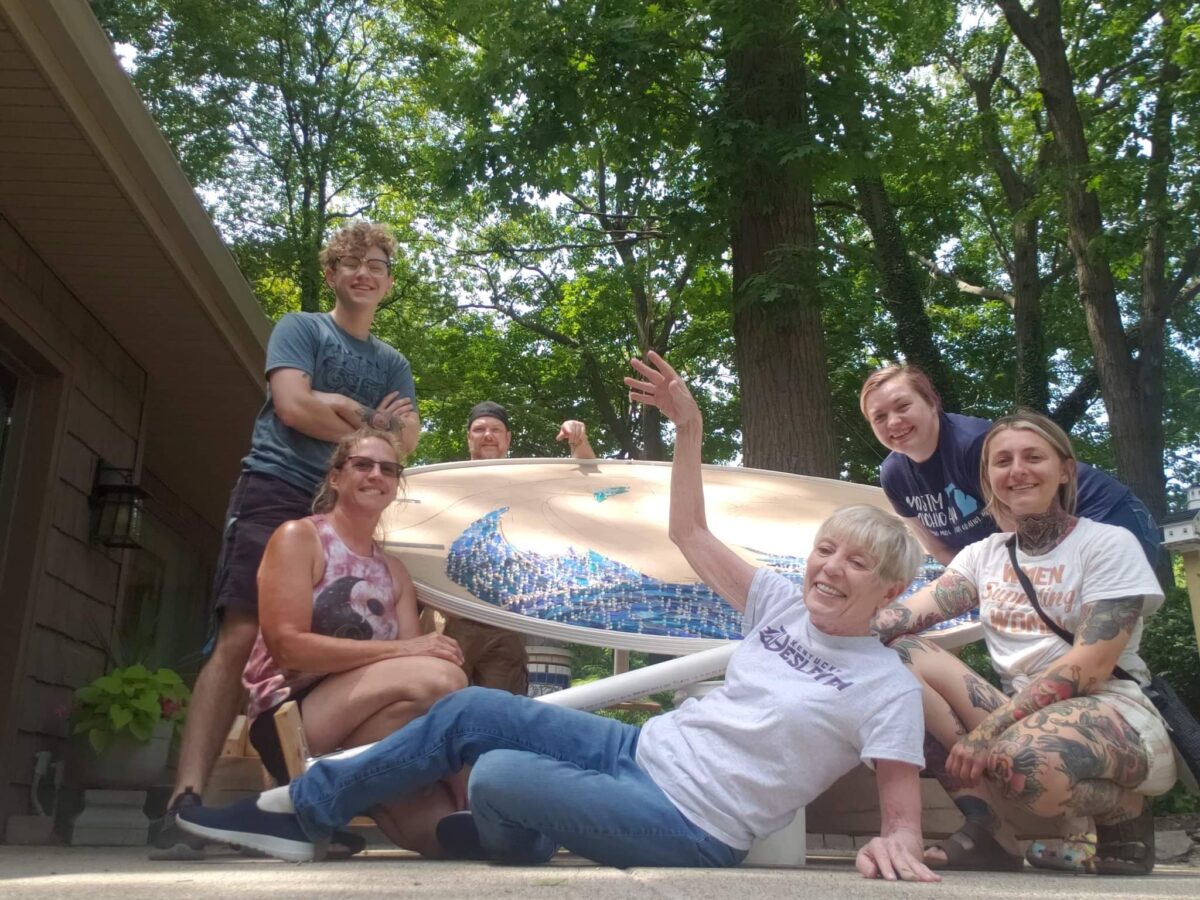 Senkmajer and Condland are joined by four other local artists – Cindy Badley, Ryan McInnis, Kara Kaercher and Madison Goff – on this large scale project, as well as partnerships with the Community Foundation, Port Huron Downtown Development Authority, Michigan Mutual and other local businesses. They are also hoping to expand it to include Community Mental Health (CMH), schools and churches.
"This mosaic project was created to meet a number of needs, and we expect it to have a different personal meaning for different individuals in the community based on their varying experiences," Senkmajer said.
The artists are using this opportunity to foster personal relationships with business owners by working with them to determine the best size, location, theme and colors for their custom piece while also learning about the business.
They also want to support those who fight a daily battle with mental illness. The team is working on putting together a workshop through CMH where children and adults can create their own fish mosaic under the guidance of the artists.
"Research shows that public art has the ability to decrease stress, create a sense of shared identity, improve physical health in the community, and elicit a sense of awe in everyday life," Senkmajer said.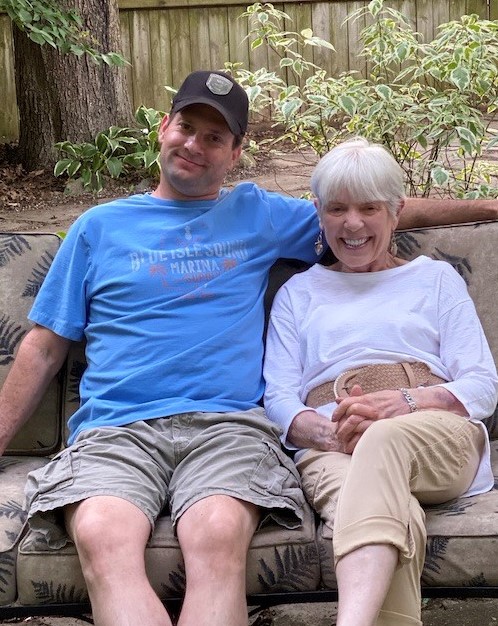 Condland also originally conceived of this project as a way to honor those who have passed away, as well as celebrate those who have survived. A breast cancer survivor herself, Condland lost her husband to lung cancer in 2017 and more recently her son-in-law (who was also her friend and art partner) to colon cancer.
After her own cancer treatments, Condland returned to Lake Huron Medical Center (then Mercy Hospital) to gift a mosaic piece she created to her doctor. He ended up taking two more, including purchasing one for the hospital lobby. Over the past 20 years she has donated multiple mosaics to the hospital, with the most well-known being the 7' "Tree of Life" located in the radiation center.
It was seeing the impact that the "Tree of Life" and other art had that inspired her to do something to honor her son-in-law's memory and celebrate everyone who has survived these past three years.
"People are constantly commenting on how much more comfortable and hopeful they feel when they see the bright colors and hopeful imagery that they display, especially in a place where the expectation is to experience fear and pain," Condland said. "The opportunity to use our artistic talents to share more of this sentiment with the community is exciting to all of the members of our team."
She got the idea for the wave and fish series after research showed all major religions bestow these items with great, life-affirming importance. It also fits with the culture of the Thumb Coast.
"The Community Foundation of St. Clair County believed in my vision, and has provided structure, guidance and friendship," she added.
---
Meet the Artists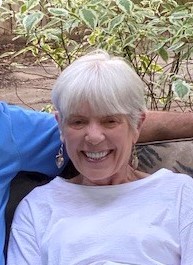 Nora Neruda-Condland, Artist & Visionary
Nora grew up in New York City with her mother and grandmother in a one bedroom apartment. Money was tight, so many weekends were spent making the rounds of the art and natural history museums. Other than art time in elementary school, the museums were her art classes. During her cancer treatments, Nora slowly started trying new things like photography, sewing, mosaic art techniques and learning what life was like being owned by a parrot. For more than 20 years, Nora has worked with hospital staff and the art committee she put together, as well as a local art teacher and her classroom, to create various mosaic decorations at the hospital.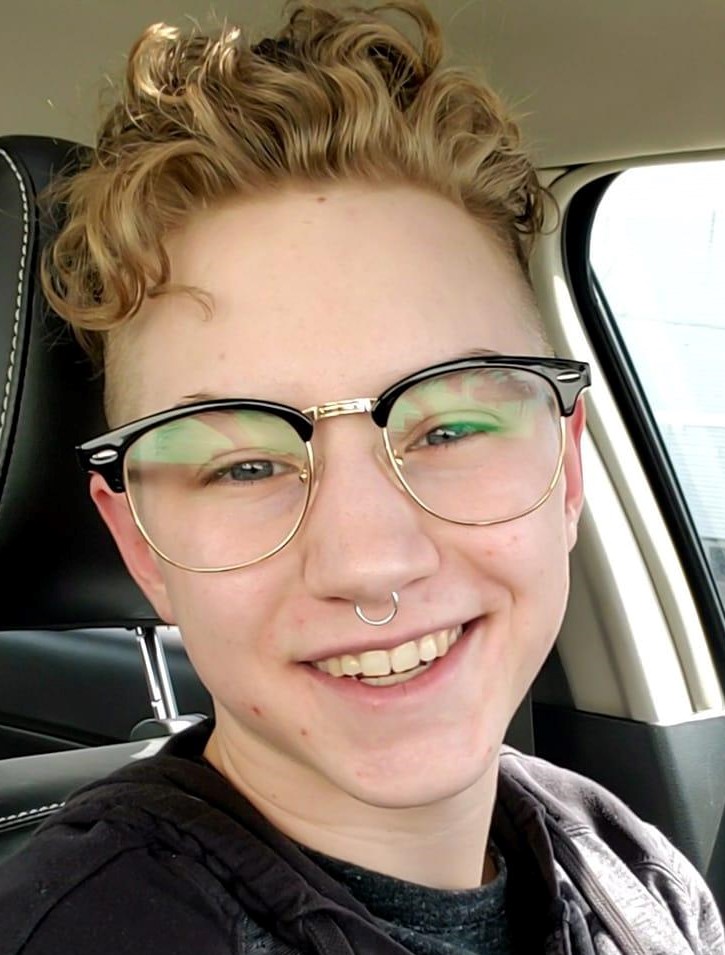 Ren Senkmajer, Project Manager & Lead Artist
Ren attended Wayne State University to study K-12 art education, but has always learned more effectively by teaching himself. He decided to take his skills elsewhere and started creating more artwork in a variety of mediums, including stained glass, mosaic, pottery, embroidery, oil paint and digital art, although glass art is his main passion. The self-taught artist hosted his first solo exhibition at the Exquisite Corpse Coffee House this January. Accessible public art is a priority of Ren's and one of the things he missed most about living in Detroit was being surrounded by murals, so when he was offered a chance to work with glass on a large scale he jumped at the opportunity.
You can find Ren's glasswork @PetrichoriaHandmade on Instagram.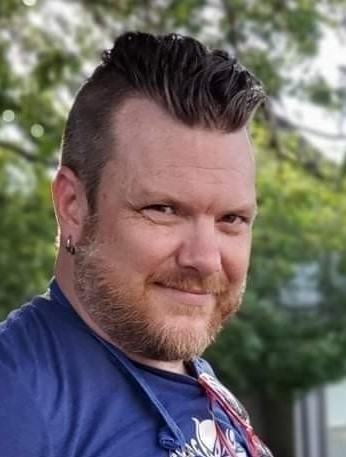 Ryan McInnis
Ryan has been a professional musician, artist and theater performer for more than two decades, and has played the biggest stages in the area over his musical career in multiple bands going back to '97. He has won multiple Blue Water Music Awards over the years. He's also performed with theater troupes here and in Detroit regularly, including extensive work with Satori Circus. His artistic skillset is something he's always trying to expand, and he has worked with photography, paint, graphic design, stained glass, wood work, pottery and mosaic techniques. Over a decade ago, Ryan helped start the Blue Water Social Club and organized many community events including the 'Stache Bash, seasonal river cleanups, the Zombie Crawl, as well as held weekly kickball and euchre games all while raising his kids and holding a full time job. It was a labor of love for the community Ryan grew up in, so this mosaic project was a perfect chance for him to once again contribute to the arts and beautification of our community.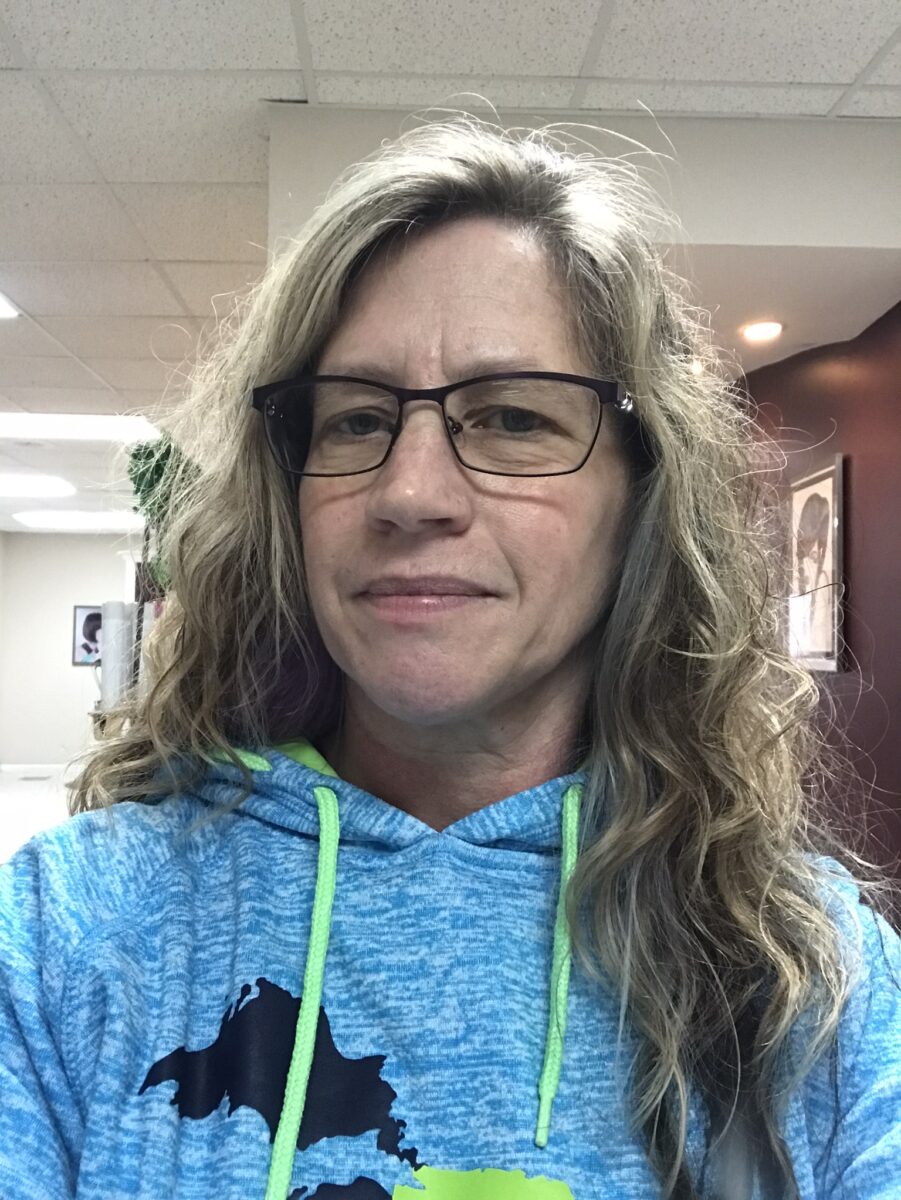 Cindy Badley
Cindy is a Port Huron-based artist, art instructor and graphic designer who creates in many mediums including paint, glass and clay. Her community projects include murals, signs and now mosaics. Her admirers recognize her eye for detail, her love for the creative process, and her ability to provide multiple approaches to a theme. The wave mosaic project is a new artistic challenge for her, and reflects the diversity in the world that generates positive energy to help other find new meanings to life.
Cindy's art and classes can be found at Cindy B Design on Facebook.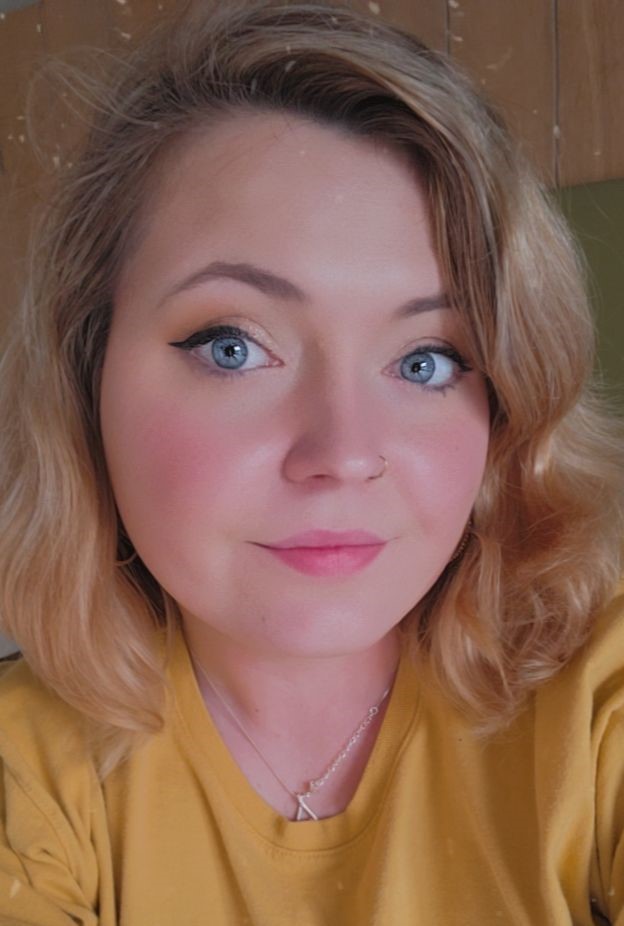 Kara Kaercher
Kara is a self-taught artist best known for her acrylic pours, which she teaches in classes around St. Clair County. She also has two murals – one in the tunnel south of the Blue Water River Walk in Port Huron, and one in front of The Voyageur in St. Clair. Her work has also been recently featured in the Perspectives: Art out of the Pandemic exhibit at Port Huron Museums. Kara believes if you look in the right places, you can always find something amazing, and that's what she thinks the mosaic project is. She loves collaborating with the five other artists to bring the community together through art.
You can check out Kara's art and classes at Kara's Arts & Crafts on Facebook.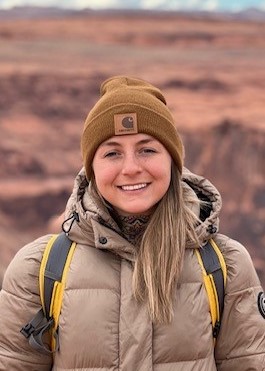 Madison Goff
Madison is a self-taught stained glass artist and has been working with glass for a little over three years now. She was excited to give mosaics a try and has quickly learned stained glass and mosaic work are nothing alike, but has had fun learning along the way.
Madison's artwork can be found @HappyDazeGlass_ on Instagram.