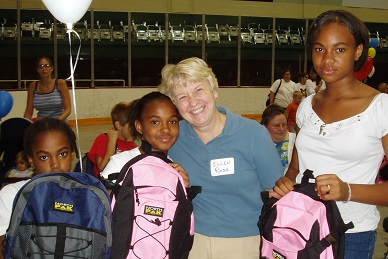 Shortly after retiring in 2001, Ellen Ross learned about the possibility of a new program with the Community Foundation that would provide philanthropic education and engage women and girls in philanthropy. "I was immediately interested and became involved in the development of the Women's Initiative," Ellen said.

Ellen is one of the initial members of the Women's Initiative, an endowed fund nearing $1million. For over 15 years she volunteered on the steering committee to oversee grants from the fund. Her fondest memories include "helping a young boy convince his mother (who didn't speak English) that she should sign him up for the Women's Initiative mobile dentist service and seeing the excitement of the children during the Back Pack giveaways." These were some of the earliest programs organized by the Women's Initiative to address local needs near and dear to the hearts of donors to the fund.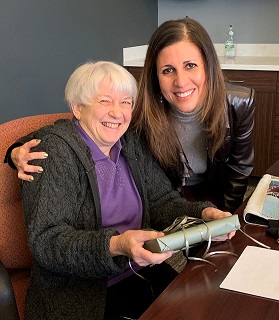 "I have enjoyed the opportunity to serve as a committee member and I am proud to support the Women's Initiative as a donor," Ellen added. "I'm impressed by the ideas of the many women I have met who have really made this a successful and growing venture."
Ellen also volunteered on our Grants Committee from 2012 through 2019 helping to review hundreds of grants. "As a donor, I was always proud to be a part of a group that took such care to assure effectiveness of donor funds."
Though Ellen has retired from both the Women's Initiative Steering Committee and Grants Committee, she is always a phone call or email away for support. Her steadfast dedication to local philanthropy is magnetic and we appreciate all the donors she has introduced to the Women's Initiative.