Food had been an essential part of Heather Fagan's family while growing up, and she has channeled that passion into her food business, Doña Marina's, which offers Nicaraguan and Latin American fusion food.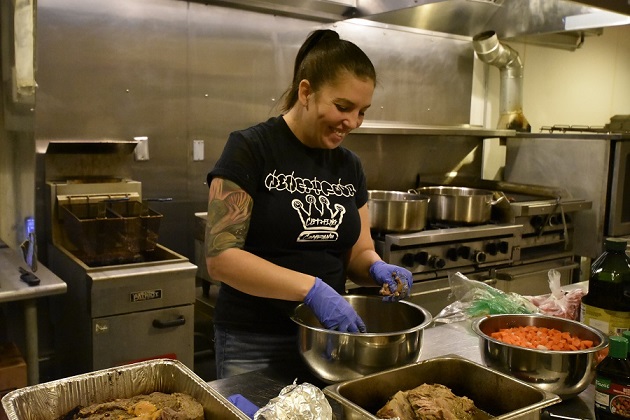 Heather said she is excited to represent her culture through her food.
"My heritage and where I come from is very near and dear to my heart and it's very important to me because I think everybody should embrace who they are and I think that everyone should be sharing their cultures and educating others about different heritages and different components of the world," she said. "This is a way to celebrate diversity and maybe intrigue people into discovering more about things that maybe they don't know or they haven't been exposed to."
Doña Marina's currently operates out of the Atrium Kitchen, one of the locations for the Community Foundation's Thumb Coast Kitchens "Community Kitchen" program that offers commercial kitchen and event space for rent.
Heather, 37, is a mother to two children. Her father was in the Navy and she originally lived in different parts of Florida, but most of her time was spent in Miami. She moved to the St. Clair County area when she was 10 years old.
"I have 15-plus years under my belt right now in the food industry," Heather said.
Her first job when she was a teenager was at McDonald's and she also worked at a pizza place. She also has had office jobs, including working for a U.S. customs broker, and recently ended her job at the Port Huron Housing Commission in order to focus on Doña Marina's full time.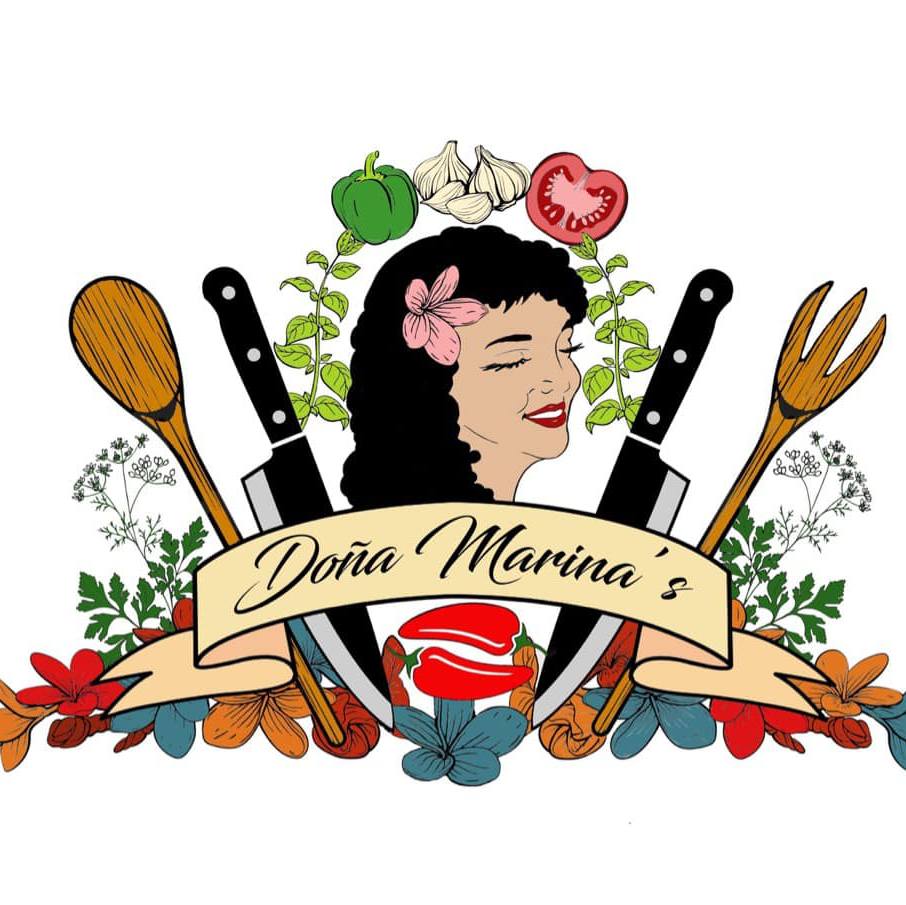 She is a first-generation American on her mother's side. Her grandmother — whose name is Marina — and mother were both immigrants from Managua, Nicaragua.
Heather said the business is paying homage to her grandmother, and that the Doña part of Doña Marina is "like a sign of respect." She said she went everywhere with her grandmother when she was little.
"Everywhere we went, it was always Doña Marina, Doña Marina," she said. "Everybody knew her in the communities that we would frequent."
Heather said that food had been a "very integral" part of her family growing up.
"It's all Nicaraguan and Latin American fusion food, so there's little parts of different South American countries in all the food," she said. "My grandmother, she was an excellent cook, my mother, she was an excellent cook, and I think I'm a pretty good cook. And hopefully all of these recipes that have been passed down, hopefully my daughter will take interest, as well — even if she doesn't want to cook all the time, just to have the knowledge and have a piece of our history with her all the time."
Opening Doña Marina's has always been a dream of Heather's, but raising kids came first.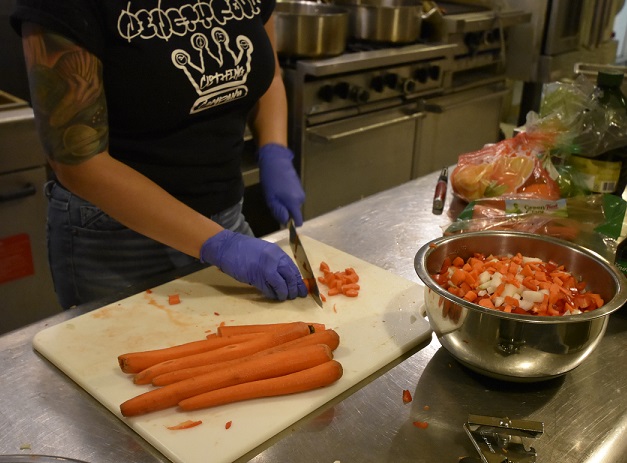 "I always tended to stick to things that seemed more stable and more guaranteed — money in my pocket to take care of my family," she said. "I am in a position in my life now where I have the ability to take this risk."
Heather recently used the Atrium Kitchen to do a soft opening lunch. The menu included pollo asado, which is grilled chicken marinated with citrus, garlic and seasoning, and mojo pork, which is roasted pork butt marinated in mojo seasoning. Sides included gallo pinto, which is small red beans and rice; ensalada, which is cabbage slaw with citrus, and maduro, which is grilled plantains.
Doña Marina's recent dinner service included churrasco, which is marinated skirt steak topped with chimichurri served with Spanish rice and red beans; a Cuban sandwich, which is Cuban bread topped with ham, swiss, mojo pork, pickles and mustard served with tostones, and vigoron, which is yucca root with ensalada, pork rinds and hot sauce.
"What I like about Thumb Coast Kitchens is that I can change my days, and that's actually really helpful for me to be able to do that because my kids are older and they're involved in activities — my son does taekwondo, my daughter is in band — and so this gives me a lot of flexibility to be able to be there for the important moments that I don't want to miss," she said. "I think that the concept is great and what they're doing now, using it as an incubator kitchen and a rental space for events, I think it was a great way to utilize it, rather than just let the building sit."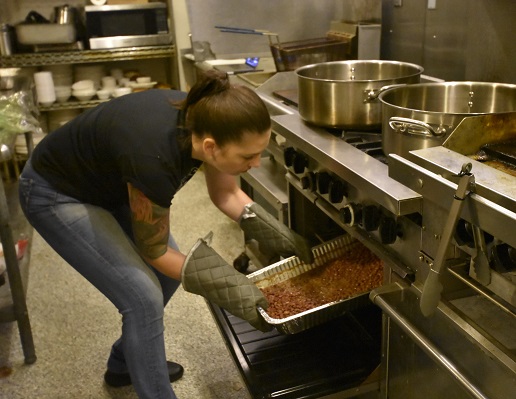 Heather is also currently offering catering, and has done two events so far. She did an event to promote Wrigley Hall, a Port Huron food hall and entertainment venue opening in 2023 that will be her permanent home come spring, and a Hispanic-American celebration at St. Clair County Community College, where she was also a speaker on a panel to talk about her heritage and experiences.
While Heather is at Wrigley Hall, her main focus will be quick service, but if asked to do any catering events, she will still be using the Atrium Kitchen to prepare her food.
She said she heard about the Thumb Coast Kitchens program through Facebook and news articles.
"They really did a good job promoting its existence," she said. "Hopefully the more attention that is brought to the Atrium through people cooking out of there, it will attract more entrepreneurs to follow suit."
Doña Marina's can be found on Facebook where people can see the days that the business will be open, as well as the menus for the dates. For more information about the business, call 810-388-8889.
The Atrium Kitchen is located at 1519 Military St. in Port Huron. It, as well as the Grace Episcopal Church kitchen, which is located at 1213 6th St. in Port Huron, are available for rent through the Thumb Coast Kitchens program.
Those that would like to rent commercial kitchen space to produce food items will need to meet certain requirements for selling food, details are online. For event space rentals, information on capacity, cost and when it's available, information can be found at www.stclairfoundation.org/thumb-coast-kitchens