When Jennifer Wagar was let go from her job at a factory after 10 years, she was left feeling lost and scared and unsure of what the future might hold for her. She never imagined that she would end up bathing anxious golden retrievers or trimming frightened cocker spaniels, or that just a few short years later, with help from a loan from Michigan Women Forward and some coaching from the Small Business Development Center, she would be opening up her very own dog grooming business.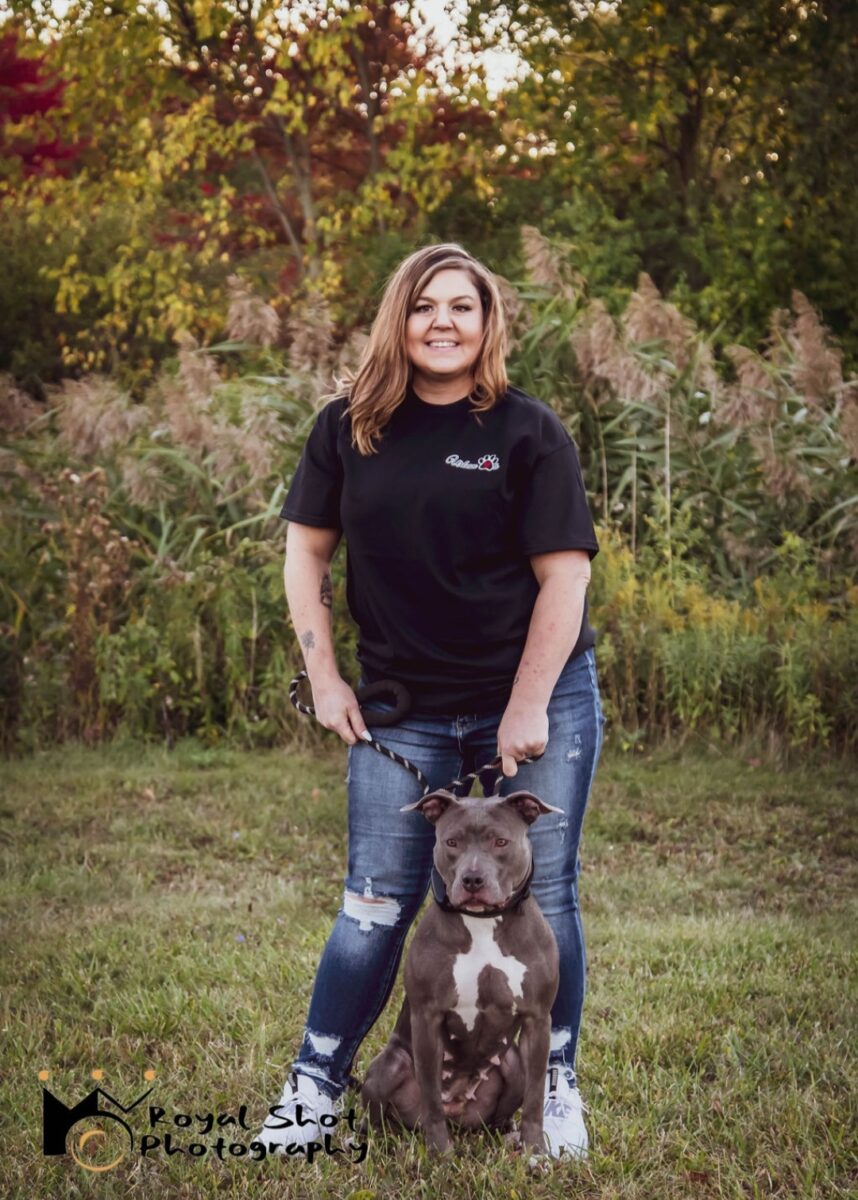 Her path to dog grooming began when, after being let go from the factory, she found a position at a dog salon answering phones and handling office tasks. Soon she began bathing and drying dogs and then trimming their nails. After a year of baths, blow drying and nails, she was tasked with her first grooming assignment. It was her first time wielding the clippers and under the supervision of her trainer, it took her four long hours to finish grooming the dog.
"I kept going and my trainer kept giving me difficult, fighting and biting dogs," Jennifer said. "I couldn't understand then why she would do this to me, but I will say it made me a better groomer and taught me patience. I can now groom a dog in an hour and it still surprises me to this day.
"Looking back now I couldn't see myself doing anything else. I love taking a dog that has some fear of the groomer and hates the whole process go from fighting the whole process to being excited to see me and tolerant of the grooming process."
After discovering her love for grooming and her passion for taking care of the dogs who required extra attention, she began to dream of having her own space to be able to provide the special care they needed. That's when she reached out to the Community Foundation to see if there might be support for her as a woman wanting to start a small business and she was connected with Maggie Toole at Michigan Woman Forward (MWF).
The Community Foundation has multiple platforms for supporting new and emerging entrepreneurs, including a recent $250,000 investment with Michigan Woman Forward (MWF). MWF then leverages those invested funds with their staffing and expertise to provide microloans to entrepreneurs in St. Clair County, particularly those without access to traditional sources of capital.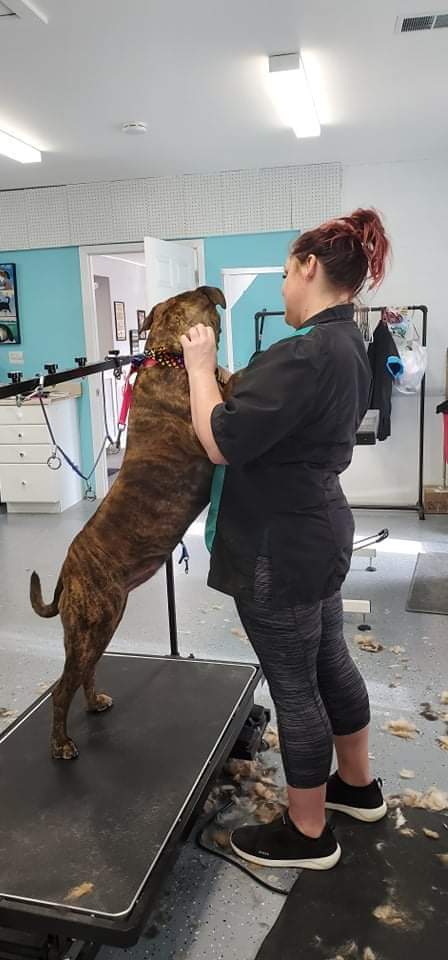 The loan process involves a collaboration of partners and includes a fair amount of prep work for applicants as they are connected with the Small Business Development Center for classes as well as coaching from business consultant Shannon Schwabe.
Jennifer attended a two-day class that went step-by-step through the business plan process and followed up with individual meetings to go over her proposal. "I had no business experience before this so I had a lot to learn," Jennifer said. "What they were looking for, how to find projections for my area, finances, how to look out over five years and determine expected growth… it was very helpful."
Once she had a polished plan and had finalized the loan details with staff, her application went to a committee for review. She said the whole process took her about five months.
"If you just go to a bank for a loan, you're on your own," Jennifer said. "But this wasn't like that at all. Everyone is very supportive, it's clear they really want to see you succeed. I can text Shannon at any time and I know she will be there."
Jennifer's hard work and planning paid off and she was approved for a loan from MWF to cover her start-up costs including equipment, leasing the storefront and the build out of the space. Her dream is becoming a reality and Urban Paws will open for business on Monday in the Market Square in Marysville, with a grand opening celebration to follow on Saturday October 29th .
Choosing the right location was also something that they helped her with. "I really didn't know what I was doing… I would have been taken advantage of on the first lease I looked at," Jennifer said.
Instead, she found a place with terms she could meet, that is perfect for her needs and she says the owners have been very accommodating and supportive throughout the process.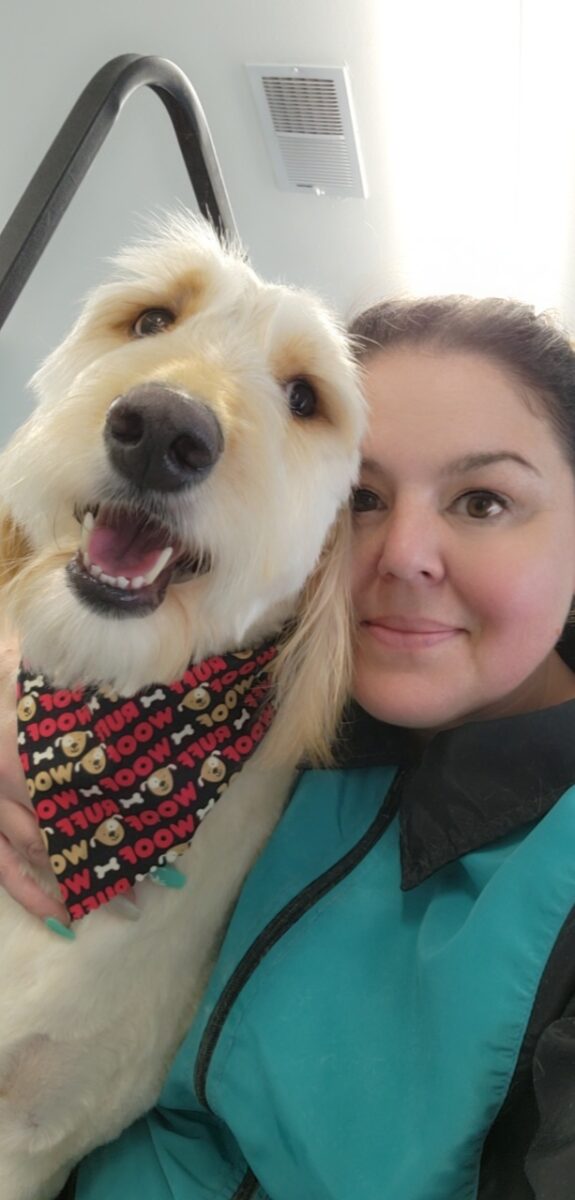 Her new storefront has space for a waiting area, a bathing room with a new specialized bathing system, grooming stations and even a private grooming room for dogs that might need special care without the anxiety causing distractions of other animals and people.
Being able to provide that high quality care, for even the most anxious dogs was important to Jennifer. "My goal is to reduce their anxiety and give them as stress-free of an experience as possible," Jennifer said.
She's excited to offer that individualized experience to her customers and thankful for all the help that got her here.
"They are all such a great group of people, she said. "There was such great discussion and their advice and support have been so valuable."
That support won't stop now that she's opening. As part of the loan program, she will receive quarterly check ins to make sure she is on track for the goals she set and help her figure out a plan of action if she's not.
Knowing that she has that built-in support system takes away some of the anxiety and pressures and
gives her more confidence in her new venture.
"I can't imagine doing this without MWF and Shannon," Jennifer said. "It really does take a village."
For more information on Michigan Women Forward small business loans click here.