Dave Koschnitzke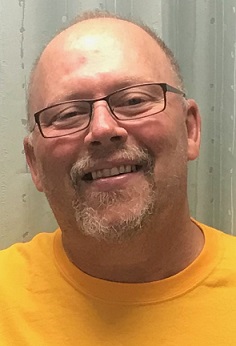 The foundation mourns the loss of David "Koz" Koschnitzke after a courageous fight with lymphoma.
Dave was the Physician Liaison at McLaren Port Huron. He worked for 18 years at Senior Home Health Care and was fondly known by many of the Dr.'s offices as "Senior Dave". One of Koz's passions was golf. He was a member of Port Huron Golf Club for the past 21 years. He enjoyed playing golf with his friends, and especially his family.

Dave's family has requested that memorials may be made to the Community Foundation of St. Clair County where a scholarship will be set up in his name. Donations can be mailed to 500 Water Street, Port Huron, MI 48060 or done online below. Please mark Dave Koschnitzke in the memo or memorial line.
---
Kathleen Hayward
October 17, 2018
The Foundation is saddened by the loss of Mary Kathleen Hayward, 89, of Port Huron, who passed Sunday, October 14, 2018.

She was born July 8, 1929 in Saginaw to the late Lionel S. and Myra K. Merkling. She married Irvin L. Hayward in December of 1949 in St. Andrews Church, Saginaw. He preceded her in death on February 15, 2011.
Kathleen graduated from Central Michigan University with a B.A. in education. She taught at the high school level including Port Huron Catholic School and was a Youth for Understanding Coordinator for student exchanges involving Michigan, European and Mexican participants. Kathleen was an avid reader, enjoyed gardening and traveling, especially with her husband to various areas and Elderhostels in Europe and the United States.
Memorials may be made to the Kathleen and Irvin Hayward Academic Scholarship Fund, a scholarship created by Kathleen and her husband through the SC4 Foundation. The Community Foundation has recently partnered with the SC4 Foundation to administer the scholarship funds.
---
Joseph S. Johns
October 1, 2018
The Foundation mourns the passing of former Marysville mayor Joseph Simon Johns.
Joseph graduated from Marysville High School in 1940 and went on to serve in the U.S. Navy during World War II. He was employed with Anker Holth Manufacturing for 50 years, retiring as Vice President.
He was one of the state's longest serving public officials, serving the city of Marysville for 55 years, 12 as mayor and 43 on the city council. Joseph was also very active at his church, Marysville United Methodist, and with the American Legion as well as the executive boards of the area Girl Scout council and the Council on Aging for St. Clair County.
"He loved the city of Marysville, and he loved to serve," said his daughter, Kathy Hayman.
Memorials can be made to the Marysville Endowment Fund through the Community Foundation of St. Clair County. Please make checks payable to Community Foundation and put Johns Memorial in the memo line.