The Community Foundation has been a steadfast supporter of the arts since its inception, but in recent years the surge in public arts has created increasing momentum bringing greater vibrancy to the thumb coast that we are excited to be a part of.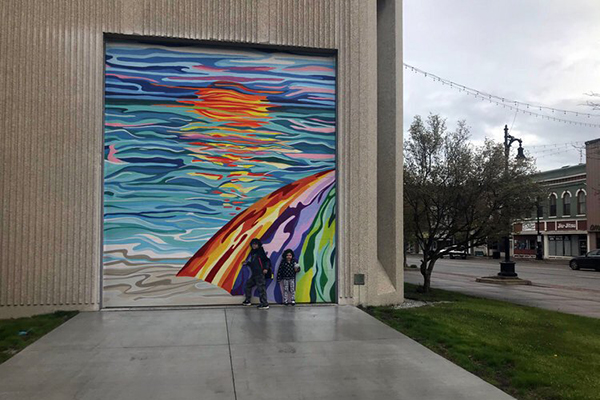 Together with MiMutual Mortgage in Port Huron, two years ago the Community Foundation supported the work of a muralist whose vibrantly-colored art on the downtown business helped not only bring more murals to the Blue Water Area, but ignited the idea of fostering these skills in more local artists.
"We really wanted this to kind of be the spark for communities to see that these opportunities are there and that they can be achieved," said Jody Parmann, vice chair of the Community Foundation's Blue Water Arts Committee.
Arts and culture is one of the largest areas of investment and a key focus at the Community Foundation. With support from funds such as the Charles & Margaret Anderson Endowment Fund, the Walter K. Brooks Memorial Fund, the John R. Dolan Fund and many others, in the last 10 years alone more than $4.49 million has been granted to art and culture-related organizations, programs and initiatives.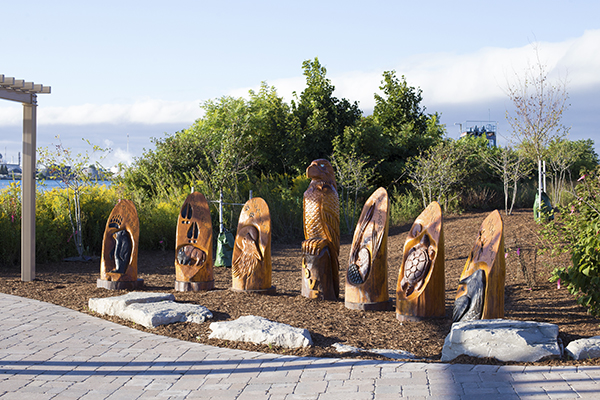 In recent years the Community Foundation has supported several art initiatives along the Blue Water River Walk in Port Huron such as the Making Muralists project and large sculpture artworks. The oak wood carved sculptures depicting the Seven Grandfather Teachings created by Shawnee Ojibwe artist Garrett Nahdee, and the nearly 7-foot tall sculpture of Sugar the Iron Horse are just a couple of the Community Foundation-supported art installations that can be found along the waterfront trail.
In an area previously prone to graffiti and vandalism, 30 local artists transformed the Military Street tunnel through the Making Muralists project to not only bring stunning artwork to the area, but to spread the skill of creating murals to more artists. The project's success has seen multiple artists who have since branched out and created more artwork across the larger community.
"We saw this tunnel that needed to be rehabbed and the need for more trained muralists," Parmann said. "The response and talent that came from that tunnel was just phenomenal. I feel like it built their confidence to go out and pursue these opportunities on their own."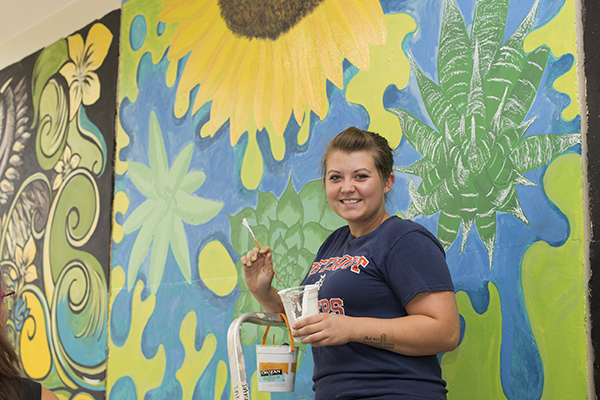 Earlier this spring, the Friends of the St. Clair River received a grant from Community Foundation in support of its environmentally-focused art initiative creating murals across storm drains in several coastal communities in an effort to keep waterways clean and improve stormwater quality. The project included a mentorship program similar to Making Muralists and helped to provide opportunities for those of all ages to create public art.
"We're pairing up novice, or youth artists, with more seasoned and experienced artists so we can continue to develop artistic and mural skills and increase public art within our communities," said Sheri Faust, executive director of Friends of the St. Clair River and Community Foundation board member. "The outpouring of support and response from the community has just been really neat to see."
One of the newest additions of public art in Marine City is another project supported by the Community Foundation. Largely created by local youth, wooden panels with fish-shaped cutouts were painted with a design inspired by the river and the geographic location and were recently installed downtown. A few mentors were hosted for the project, several of which participated in Making Muralists and the storm drain artwork.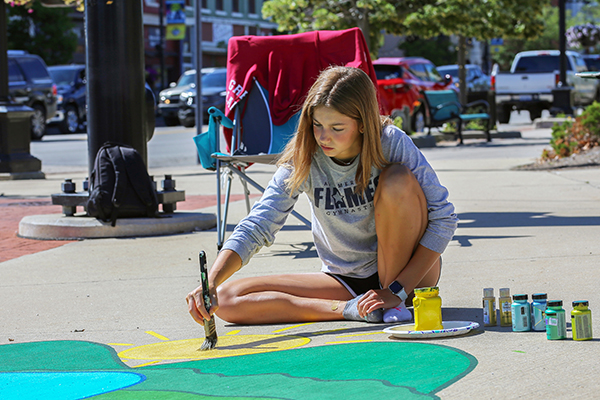 "It's helped make connections, especially for the at-risk youth that I work with," said Jason Stier, chair of River Rec Teen Zone. "Through these sorts of mentorships, a student starts to build confidence in themselves and they might recognize a skill or talent that they didn't know that they had."
He shares a story about one student who didn't have an art class, but as a result of the project it sparked an interest and he started coming every day.
"He'd get his work done and come in so that he had an opportunity to work on the design, development and implementation of this project," Stier said. "He discovered that that was a skill and a passion that he had. So it's just making these connections between adults and our youth and helping them feel like they're part of their community and leaving their mark in a positive way."
The new artwork is already making waves, creating momentum for more public art in Marine City.

"It's been great, we're seeing a lot of people who are welcoming it as a positive addition to the downtown," Stier said. "We've had some additional businesses say that they would like to see some artwork on their buildings as well and then the city is also looking at some artwork down at their public beach."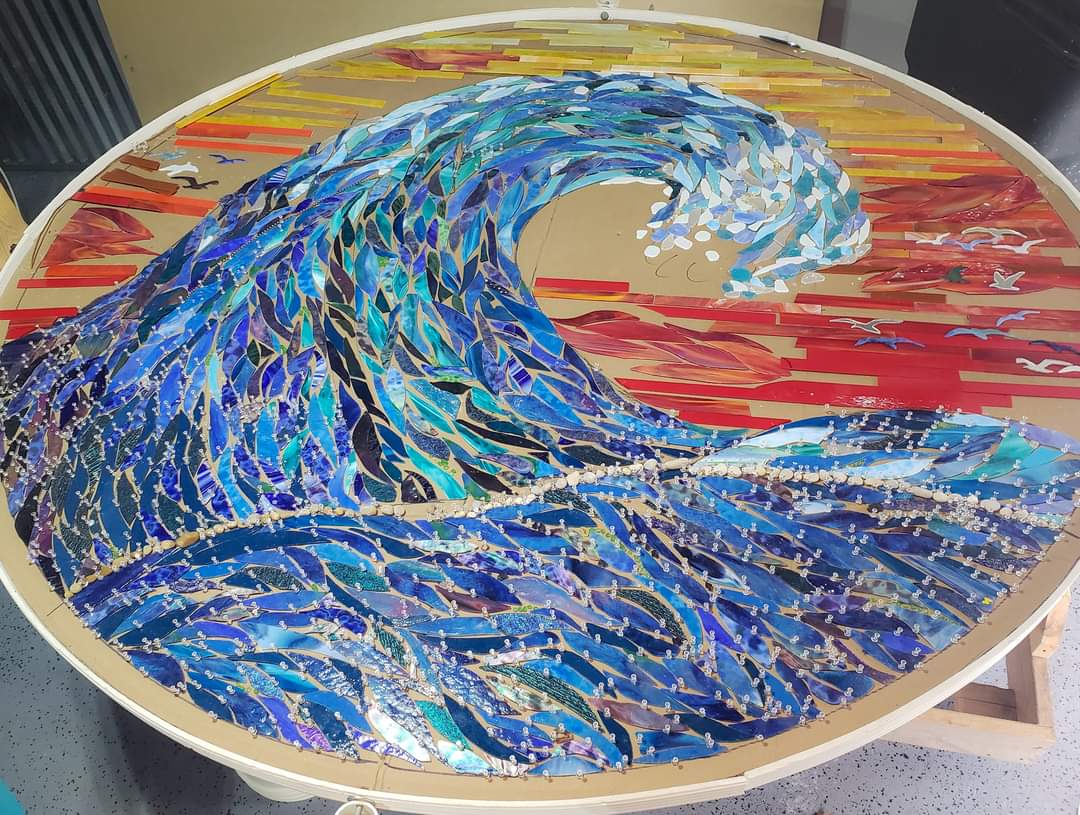 One of the Community Foundation's most recent public art pieces will soon be coming to downtown Port Huron. A mixed-media mosaic artwork depicting a wave is the result of the collaborative effort of several Blue Water Area artists and a second phase of mosaics featuring fish around town is planned to join shortly thereafter, continuing the wave of momentum of infusing more public art across the region. The public is welcome to come to the unveiling of the completed 7 foot wave mosaic on Oct 14 at 4pm.
"The Community Foundation helping some of these artists execute these visions, hopefully it will inspire other community stakeholders to say, I want more investment in this and to continue this trend in our community so that we can be a cultural hub," Parmann said.
To learn more about funds dedicated to supporting initiatives such as these and other projects through the Community Foundation, visit stclairfoundation.org/funds/arts-culture.