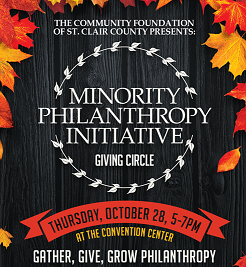 The Community Foundation of St. Clair County is hosting its first-ever Minority Philanthropy Initiative (MPI) giving circle event, which will bring together the area's minority community for an evening of culture and philanthropy, working together to award a total of $10,000 to three local nonprofit organizations.
"We want to create some momentum around minority nonprofit leaders and people who really want to live out their dreams," Shawn Shackelford, chair of the Equity & Inclusion Fund Committee, said. "We want to get out in the community and reinvest that back into the community and into people who really want to be a part of this area, grow their businesses and live out their dreams."
The multi-cultural event will feature Middle Eastern dancers, belly dancing, drummers, step dancing and international cuisine and will be held at the Blue Water Convention Center in Port Huron from 5 to 7 p.m.
"This is going to be a very important opportunity for us to gather together, to learn culturally, share our stories, network, eat together, dance together and enjoy each other's company," Jessica Brown, committee member of MPI, said. "So this is going to be an opportunity for everyone, no matter where you are or what part of the community you are, to come together and enjoy this time with us."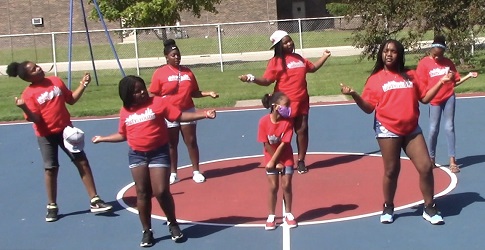 Guests nominate their favorite local nonprofit organizations and three of the top 10 nominations will be randomly selected to make a pitch defining their organization's vision and contribution to the community. Guests will then vote anonymously and the nonprofit with the most votes will be awarded $5,000, with second place receiving $3,000 and third $2,000.
Registration for the event is open until 11:59 p.m. on Tuesday, Oct. 19. Those who are interested in attending may do so online at commfoundation.wufoo.com/forms/z7cizff1crzbdk. For more information or to make a gift to the Equity & Inclusion Fund, visit stclairfoundation.org/fund/equity-inclusion-fund.