The Community Foundation of St. Clair County has received a $50,000 grant as one of ten nonprofits across America to receive grants in the second round of funding from the Momentum Fund.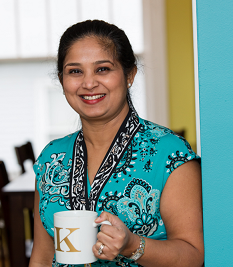 Grants went to organizations around the country managing COVID-19 relief funds that provide grants and other forms of direct support to community-run organizations working with communities of color, historically marginalized populations, and other groups being disproportionately impacted by the pandemic.
The Community Foundation established the Thumbcoast Regional Response Covid-19 Fund early in 2020 to provide a mechanism for the many residents and businesses who wanted to make gifts in support of recovery efforts.
"Our early efforts in the Covid response were directed towards basic needs and human services," said Randa Jundi-Samman, Board Chair of the Community Foundation. "Then, as more partners and donors joined the effort, we began to pivot towards eventual recovery and support for our women and minority owned small businesses," she added.
With later support from the Ralph C. Wilson Jr. Foundation in Detroit, the Community Foundation expanded its capacity and hired a dedicated small business consultant, Kanchan Wankhede, who works with struggling or emerging small business entrepreneurs to help them navigate the maze of funding opportunities.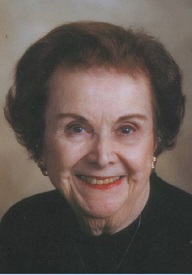 According to Jundi-Samman, the Community Foundation will continue its Covid relief efforts in 2021 by working with downtown stakeholder organizations and the small business community throughout the region.  "We want to identify opportunities to use our modest amount of funding to support those small businesses in our downtowns that will drive our future recovery," she said.  "We know there will be significant funding coming from either the State or Federal level, so we need to be strategic and thoughtful about deploying our resources."
The Community Foundation will have Wankhede begin reaching out to other partners and stakeholders to identify opportunities to collaborate and work together in order to better leverage available Covid small business relief funds along with the Foundation's annual grantmaking and mission related investment programs. 
These efforts will build on the region's past success and history of embracing women, immigrants, and minorities. Women like the late Helen David, born to immigrants from Lebanon, who forged her own path owning the iconic Brass Rail in downtown Port Huron. She was a celebrated icon and community leader who left a grand charitable legacy.
Collaboration with people like local favorite Sommelier, Andy Bakko, an immigrant from Iraq who has owned the downtown Port Huron staple Wolverine Market for more than 15 years and recently opened a wine bar as well. Bakko can also be found at many local charitable events that involve wine tastings, helping to put clients at ease about the best choice for their taste while supporting great causes.
"It's easy to forget the background stories and early struggles of great people like David and Bakko when they are so engrained in our local communities," said Jackie Hanton, vice president of the Community Foundation. "We look forward to building on and helping create new local success stories by leveraging the little bit of funding available to support small businesses later this summer."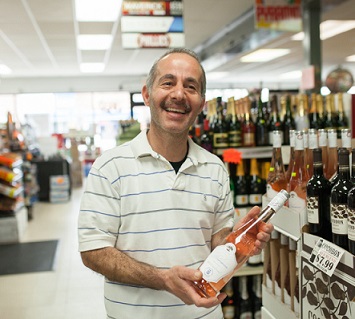 The Momentum Fund is being managed by United Philanthropy Forum, which helps people who do good to do good better. The Forum is a national network of 86 regional and national philanthropy-serving organizations (PSOs) that collectively represent more than 7,000 funders, making it the largest network serving philanthropy in America. The Momentum Fund was launched in May 2020 with a vision of ushering in a new model of philanthropic giving that unapologetically centers racial equity and explicitly prioritizes the needs of Black, Indigenous and People of Color (BIPOC) communities.  Grants from the Momentum Fund are made possible thanks to an investment by the Bill & Melinda Gates Foundation.