Capac Community Schools recently received a grant from the Community Foundation to benefit its elementary students participating in the FIRST LEGO League (FLL) Discover and Explorer robotics programs.
"It is a huge educational support to the students in St. Clair County to have these programs," said FLL Program Coach Janet Antilla. "To be able to explore something and find out if that's your passion and what you want to do with your future, it goes a long way in preparing them for where they're going to go beyond high school."
The $2,000 grant supports a total of 34 teams comprised of four to six students participating in the Discover (kindergarten through 1st grade) and Explorer (2nd and 3rd grade) program levels.
Funding was provided by the Russell A. "Tim" Sheldon Endowment Fund and the Margaret C. Lutz Endowment Fund at the Community Foundation to help with the cost of the challenge kits and other materials needed for the program.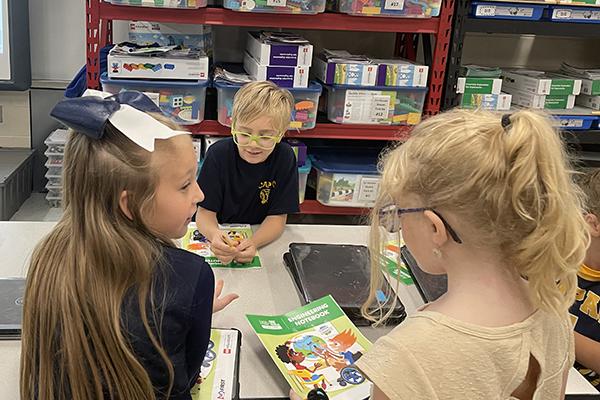 "Without donations and grants like this, we could not run this program," Antilla said. "We don't get any funding from the school district — all of the robotics programs within Capac schools rely on outside funding."
This grant falls under the Community Foundation priority area of College, Career and Life Success, which focuses on hands-on learning, and career exploration and preparation.
"Youth robotics programs such as Capac Elementary's FIRST LEGO League are so important and we're proud to support the school's program with this grant," said Dr. Lindsey Adams-Fitchett, vice chair of the Community Foundation Grants Committee. "To learn by seeing something that they imagined come to realization offers students a pathway to explore STEAM careers."
Together, the Russell A. "Tim" Sheldon Endowment Fund and the Margaret C. Lutz Endowment Fund have given over $80,000 in support of family, recreation, economic development and general charitable purposes throughout St. Clair County. To learn more about funds like these, visit stclairfoundation.org/funds.