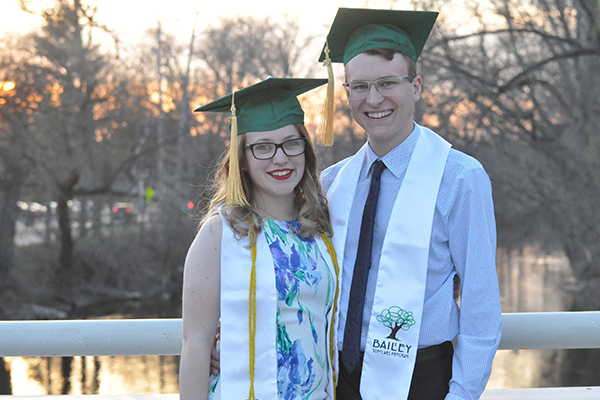 After years away pursuing his education in Central Michigan, first-generation college graduate Joshua "Josh" Prusik will soon be returning to St. Clair County as the most recent recipient of the Come Home Award.
"Young professionals such as Josh and his fiancée are a great example of the talent we're hoping to attract and welcome back to our region through this initiative," said Donna Kuhr, chair of the Talent Attraction Committee and Community Foundation board member. "We are so excited to see the positive contributions they are able to make as they reintegrate into the area and establish roots in our community."
The Community Foundation introduced the Come Home Award in 2016 as a talent retention program incentivizing young professionals to live and work in St. Clair County after they have completed their degree. The award provides up to $15,000 toward student loan repayment and is one of several initiatives the Community Foundation offers to encourage talent attraction for St. Clair County.
Prusik grew up in China Township and graduated from Marine City High School in 2014. During his senior year, he dual-enrolled at St. Clair County Community College (SC4) where he continued to study for a year following graduation.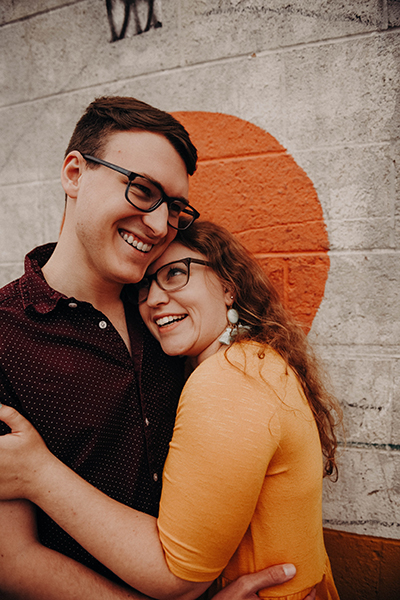 While at SC4, Prusik was selected as a recipient of the Community Foundation's Christian B. and Agness A. Haas Scholarship which helped him avoid taking on debt early on in his education. Prusik eventually transferred to Michigan State University (MSU) where he obtained a bachelor's degree in environmental studies and sustainability and later went on to Western Michigan University (WMU) where he graduated with a master's degree in public administration.
"My professional interests are really in small town and rural economic development, or community districts which is one of the reasons why we're really excited to come back to the area," Prusik said. "There are so many local organizations doing this work, the Community Foundation being one of them, and it's exciting to kind of see all of the potential that the Blue Water Area has. Hopefully, we can be a part of that kind of transition in terms of the local economy as well."
Prusik is currently within his 120-day window to find employment and relocate to St. Clair County per the requirements of the award. He recently accepted a job under the Michigan Economic Development Corporation (MEDC) and will be working as the Economic Vitality Specialist with Michigan Main Street. His fiancée Olivia is finishing her veterinary degree at MSU and the couple is hoping to relocate to St. Clair before getting married in November.
"We're looking at being in the area long-term and thinking about like what school system we want our kids in, even though that's quite a ways down the line, and being in a more walkable small town I think is really appealing to us," Prusik said. "For that reason, we're really kind of focusing on St. Clair exclusively."