Children and their teachers are returning to the classroom, and one math educator at Fort Gratiot Middle School is back at the front of the class thanks in part to a $7,324 Come Home Award.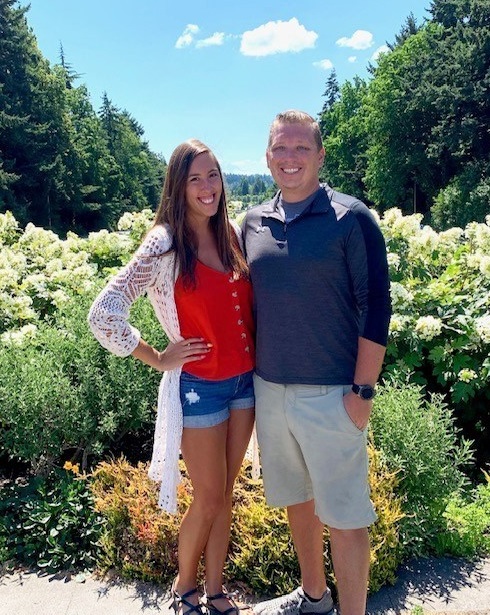 Alessandra Baker and her husband, CJ, who is also a teacher at Central Middle School and a football/basketball coach at a couple other Port Huron schools, moved back from Florida this summer. She is one of two recipients to receive a Come Home Award over the past six months.
"Having the opportunity to not only return home, but to also teach at my former school is quite surreal," Baker said.
Baker earned a bachelor's in education from Central Michigan University and then made the decision to move to Florida, where she has been for the past seven years.
"Growing up, I always wanted to be a teacher and I had every intention of staying in the Port Huron area," she added. "It wasn't until college that I had to face the reality that there just weren't many teaching jobs in Michigan. Moving to Florida, where teaching opportunities were plentiful, made sense at the time. While I'm grateful for the friends I made and the experiences I had out of state, I finally feel like I'm back where I belong!"
Baker credits learning about the Come Home program a few years ago as a motivator for her and her husband renewing their Michigan teacher certificates and considering moving back to the area. Student loan debt has been a huge hurdle for them, so having the opportunity to receive some loan assistance makes them finally feel like they can settle down, purchase a home and plan for their futures.
The Come Home Award is a talent retention program that pays students on the back-end of their college career, after they have completed a degree in a STEAM related field, but only if they agree to move back home and work within St. Clair County.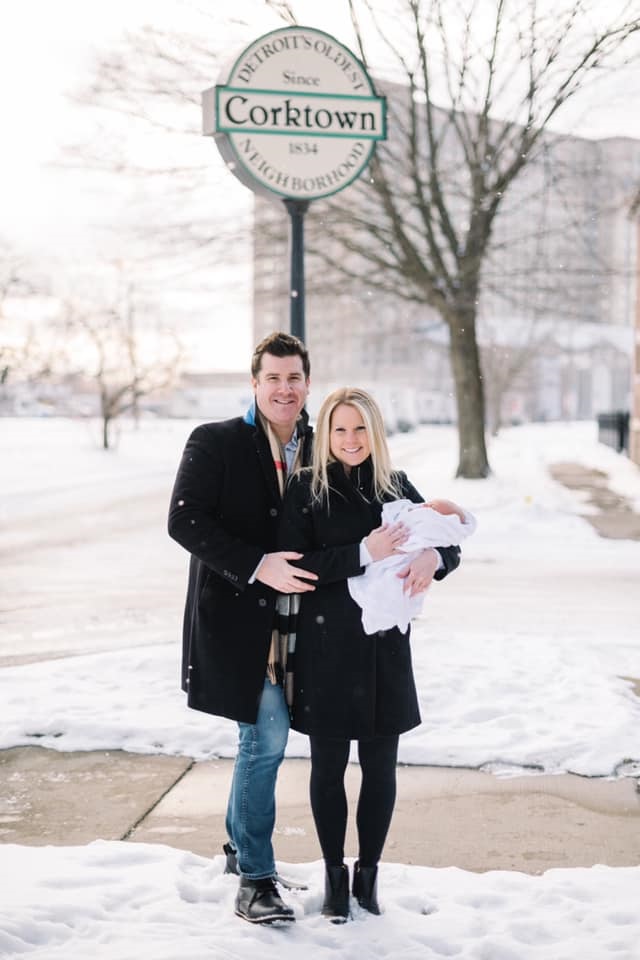 Jonathan Reynolds is another college graduate who recently benefitted from the program.
He has a master's degree from Lawrence Technical University in architecture and utilizes his degree as a remote senior estimator for Roncelli. He is also pursuing a license to become an architect and has about a month left on his required hours before he can sit for exams.
He hopes in the future he'll be able to create a design/build department at Roncelli and open a branch in St. Clair County.
Originally from Port Huron, Reynolds and his family bought a house in St. Clair this spring after being offered a $15,000 Come Home Award to move to that part of the county.
While the couple has lived in Detroit for the past five years, they started considering moving back after his wife, Hillary, accepted a job as an attorney referee at the St. Clair County Friend of Court and the birth of their son.
"Though we do still miss Detroit, being closer to family has been a lifesaver," Reynolds said. "Our son is now almost 8 months old and has been able to create that grandparent relationship with both sides of our families. We've also enjoyed being able to get back out on the water and partake in the many local events the area offers."
Since 2016, the Come Home program has helped 20 college graduates pay off $156,100 in student debt as they pursue careers and make homes in the county.
The Come Home program is currently seeking applicants who are not already in the county and interested in working as non-physician staff at McLaren Port Huron Hospital.