Mission
---
The Community Capital Club (C3) will seek out projects that enhance the economic prosperity of the Blue Water Region. Similar to other "angel investor groups" C3 aims to support projects that build community capital and enhance quality of place.  We are also interested in supporting opportunities for business growth, development and expansion within our downtowns if they add to the vibrancy and prosperity of the community.
Members of C3 are passionate about business and about their community. Contributing to the general prosperity of the region by helping worthwhile early stage and growth companies succeed is one of the primary goals of C3.
C3 does not consider grant requests. C3 will only consider investing in for-profit businesses. Nonprofit businesses may not apply to C3.  Nonprofits based in St. Clair County may seek a short-term loan from the Community Foundation.  These requests are considered on a case-by-case basis, and begin with sending an email, summarizing your project and request, to Randy Maiers at randy@stclairfoundation.org.
Areas of Focus:
---
At C3 we look for investments which will complement the Community Foundation's focus on Community & Economic Growth & Prosperity. We're looking to invest in entrepreneurial teams with big ideas and a need for capital to turn their ideas into great companies. We expect all applicants to have a significant presence in St. Clair County, and will consider businesses in these areas:
Capital – bricks & mortar - projects that enhance a particular community by improving public spaces and/or help make the community more attractive as a place to live, work and play
Outdoor products and recreation, especially those that capitalize on our water assets
Tourism, with a focus on maritime tourists and those to our unique downtowns
Unique niche businesses that help grow the unique identity of our downtowns and especially those that help bring new dollars into our region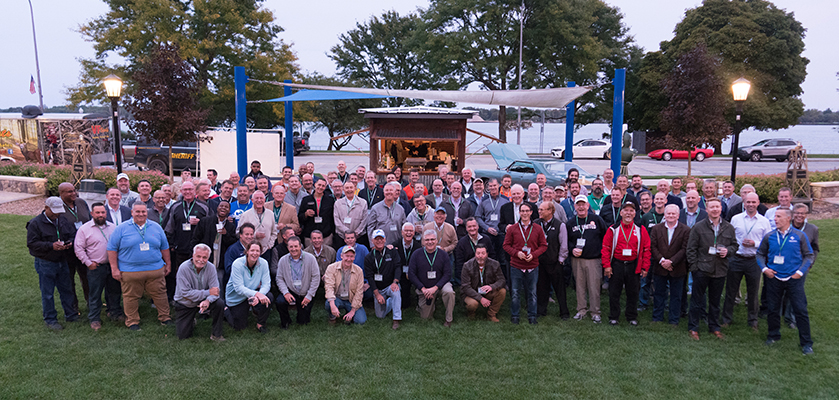 Submitting a Plan
---
To begin, we ask you to attach a 3-4 page executive summary of your business. The summary does not need to be fancy or long but should address the key business questions including:
market problem/opportunity
your solution to this problem
market potential
your competition and how you are different/better
your business model (i.e. how will you make money)
your team
financial summary of previous year and forecast
funds sought, significant milestones, use of these funds
We may also request:
2-3 years of business tax returns
projections if asking for expansion money
personal financial statements for owners
2-3 years personal tax returns
We don't sign NDA's, but your information and materials will not be shared outside of the Community Foundation without your permission.  It is important to note that in addition to our C3 group, the Community Foundation itself, through its main Finance & Investment Committee, also considers local loans and investments from time-to-time.
To apply for funding please contact Randy Maiers via email at randy@stclairfoundation.org
Process
---
The manner in which C3 chooses to invest in projects will depend completely on the unique circumstances of each selected project, and whether the goal is a direct financial return or a return of community capital.
Project screening: potential projects may be submitted at any time. Screenings and initial evaluation of projects will be done confidentially by a subcommittee of C3. Only those projects screened and approved by the C3 subcommittee will be allowed to make formal presentations.
C3 occasionally hosts Men's Night events (100 Men) which help bring people together in a fun setting to increase awareness of, and involvement in, the Community Foundation's broad efforts at increasing the impact of philanthropy in our region.
Men's Night proceeds are generally split between an immediate gift to a local nonprofit organization, program or project; and an investment into a chosen C3 project that returns a more direct return on investment or return on community capital. This is the only time C3 makes grants to area nonprofits.
Other Resources for Entrepreneurs