With support from a recent grant from the Community Foundation, Blue Water Recovery & Outreach Center (BWROC) is completing a building renovation that will allow them to offer more individual support to clients with substance use disorders.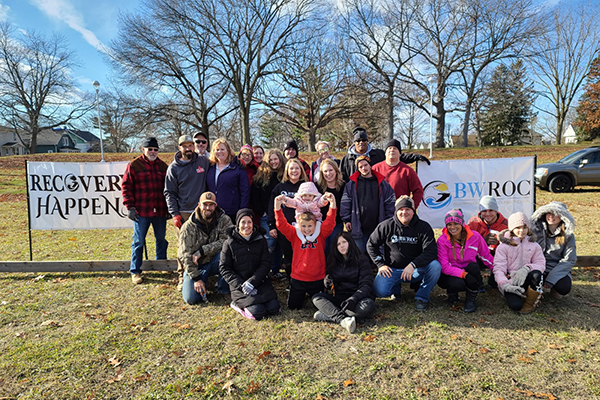 "Blue Water Recovery & Outreach Center is doing incredible work helping those in our community who are looking for support to overcome their addictions," said Lindsey Adams-Fitchett, vice chair of the Community Foundation Grants Committee. "This grant will allow them to do more one-on-one work with clients in private office spaces, increasing the likelihood of a successful recovery."
Funding for the grant was made possible by the Francis P. Willson Fund which provided nearly $18,600 to BWROC to complete the costs of renovating the recovery center.
"We know that it takes a group of people to recover," said Patrick Patterson, executive director of BWROC. "Addiction is a disease of isolation, shame and self-pity and the salve to that is human connection so we're constantly putting on events and support groups. The grant that the Community Foundation gave us helps expand our capacity to serve and gets us to a place where we need to be so we can help more people."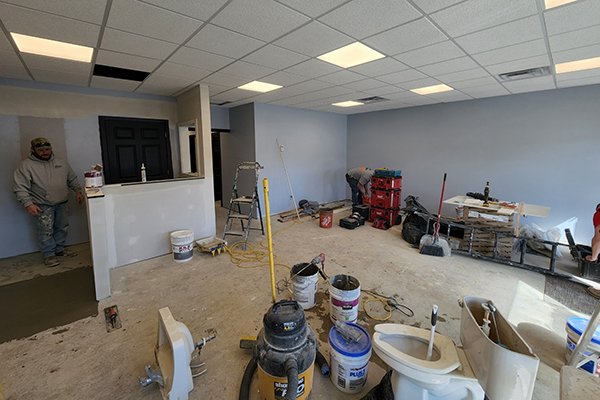 The nonprofit opened a brick-and-mortar location in Port Huron a little over a year ago and during that time, more than 4,300 people have come through its doors seeking support. The grant helps to create dedicated office space so that recovery coaches can work with more clients one-on-one.
"We are very appreciative to be in this community, to be involved with the Community Foundation and we're very grateful for the donations that we've received to get us to this point," Patterson said.
The Francis P. Willson Fund has made a significant impact in the Blue Water Area supporting a variety of efforts over the years such as education, recreation and new building development. Since it was established in 1997, more than $419,700 has been granted from the fund to benefit programs, organizations and initiatives across St. Clair County. Learn more about the Francis P. Willson Fund and other funds administered by the Community Foundation at stclairfoundation.org/funds.