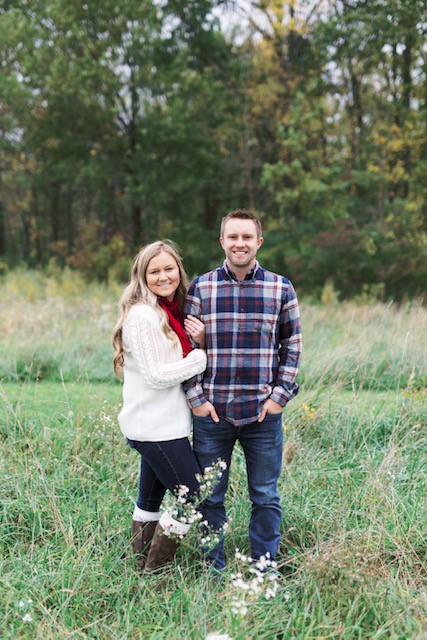 Breanna Nielsen and her husband, Frank, didn't have the easiest time making the move to St. Clair County during the Stay Home, Stay Safe order of the Covid-19 pandemic, but she said having support as the lastest Come Home Award recipient made things a little easier financially.
"Come Home has been a blessing to us so far," Nielsen said. "It solidified our confidence that we made the right decision."
Like many others, Nielsen never expected the shutdown when she applied to the program in February. The Come Home committee offered her the award in early March and about a week later she had a job offer as a foster care case manager from the St. Clair County Department of Health and Human Services. Her timing was lucky.
"I'm so grateful I got my job when I did, I just barely made it," she said. "Just about a week after I started the State went on a hiring freeze."
Her husband, who works as an engineer, was also lucky to find work right before the shutdown, although his start date kept being pushed back.
The couple met as students at Grand Valley State University, and after graduating in 2018 they settled near Holland, MI for work.
But Breanna, who grew up in the country near Port Huron, soon started to miss home. So the search for careers closer to her family began.
Breanna and Frank currently live in Goodells on her father's property, but Nielsen said the Come Home Award is helping the couple to more quickly prepare their finances for their own home.
"So far, being back has been a major adjustment, especially with Covid-19 happening at the same time," Nielsen said. "But we have managed it well and have been able to steadily work through it. But the most rewarding thing has been having family and friends close by!"