The Community Foundation has awarded the St. Clair County Dive Team Auxiliary a matching grant of just over $5,600 to help with the costs of updating the sonar equipment on their boats. The new equipment will provide the team with a live 360° view underwater and serve as a valuable tool during search and recovery efforts.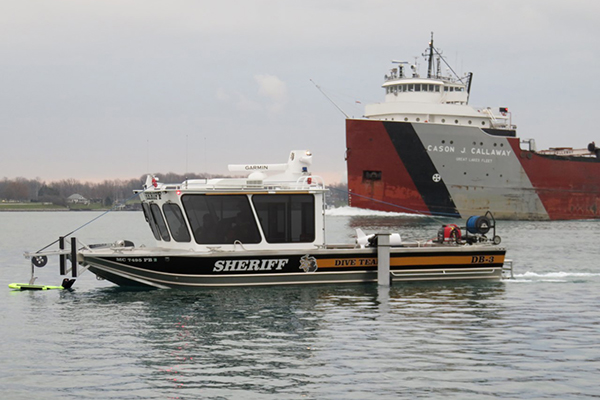 "Our talented search and recovery team face some unique challenges when it comes to our region's waterways and it can be challenging to get a clear idea of what's going on below the surface," said Wayne Brusate, former dive chief of the St. Clair County Dive Team Auxiliary. "The updates we have made as a result of this grant will help streamline that process and help our team continue to provide this valuable service."
The grant was made possible by the Emily Bigelow Emergency Services Fund, one of several funds administered by the Community Foundation that support emergency services in the region. With the funding, the dive team is updating and adding equipment to three of the four boats that will help them obtain a better underwater visual in real-time. Among those changes are updated SAMM software, transducers and the addition of LiveScope Sonar System.
"We are always incredibly thankful for our community partnerships like the Community Foundation," said Matthew Graham, search and recovery diver and chair of the dive team's nonprofit. "We are excited to be able to update some things that have been needing replacement, not just repair but the replacement, and we couldn't do it without the community behind us."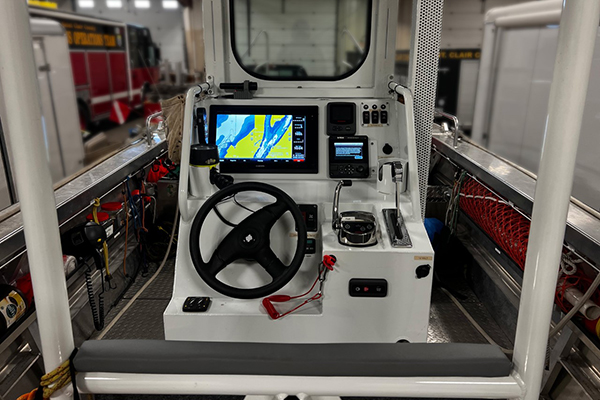 Back in 2007, Emily Bigelow thoughtfully worked with her attorney to put plans in place for an estate gift that would eventually create the Emily Bigelow Emergency Services Fund. Since she passed in 2011, her emergency services fund has granted over $21,000 back into the community to four local emergency services providing organizations.
The St. Clair County Dive Team Fund will also soon begin providing grants for the critical work of the dive team which is greatly underfunded. Brusate and his wife Donna generously set up this endowment with the understanding that the team would not be able to provide our community with the dedicated response they deserve without continued support.
In addition, funds at the Community Foundation that provide crucial support to the region's emergency services or first responders in addition to the Bigelow Fund and the Dive Team Fund are the St. Clair County Chapter of the American Red Cross Endowment Fund, Emily Knox Law Enforcement Dedication Scholarship Fund, the Sheriff Donnellon Law Enforcement Fund and the Tri-Hospital EMS Fund. To learn more about these and other endowed funds that provide permanent support for the prosperity of our community, visit stclairfoundation.org/funds.