Financial assistance for cancer treatment-related costs is now available through the Betty Kearns Cancer Fund at the Community Foundation, no matter where an individual is receiving their cancer treatment. A recent contribution of $25,000 to the fund will allow for expanded assistance for cancer patients living locally.
"The fund is helping with everyday expenses when cancer treatment hinders a patient's ability to work, hoping to ease stress and let them focus on healing," said Debbie Reynolds, granddaughter of Betty Kearns.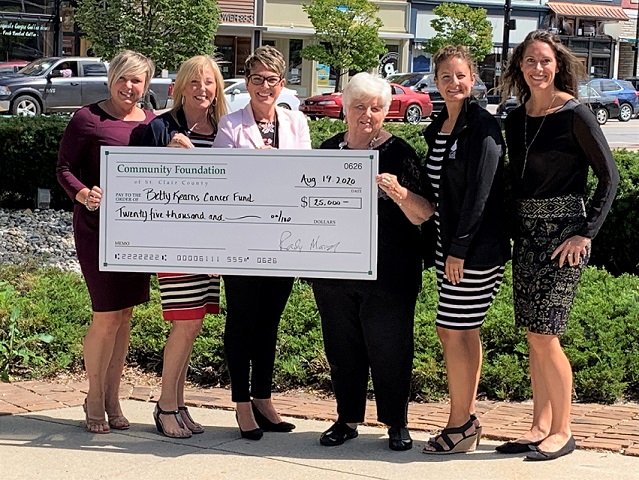 Cancer impacts a patient more than just medically and not all cancers can be treated at our state of the art local facilities. This Fund will help more families ease their financial burdens during a patient's treatment, wherever their treatment takes them. Financial assistance is available for costs directly related to the cancer diagnosis, such as utility and/or rent or mortgage payments because a patient cannot work, childcare, or gas to get to and from medical appointments.
The Betty Kearns Cancer Fund can help patients who struggle to meet basic, daily living needs so that they can focus on their health and healing. A patient is eligible to apply for up to $1,000, and in extenuating circumstances, the committee can approve help beyond that amount.
Betty Kearns Cancer Fund is primarily supported by hundreds of local women who attend and support the annual Little Black Dress event that has occurred every year since 2007. The Fund was started in honor of the late Betty Kearns who passed away in 2006 from breast cancer. 
The financial assistance program and application details are available below. Completed applications or questions can be sent to bettykearnscancerfund@gmail.com Applications are available year-round.
Betty Kearns Cancer Fund Financial Assistance Program Guidelines