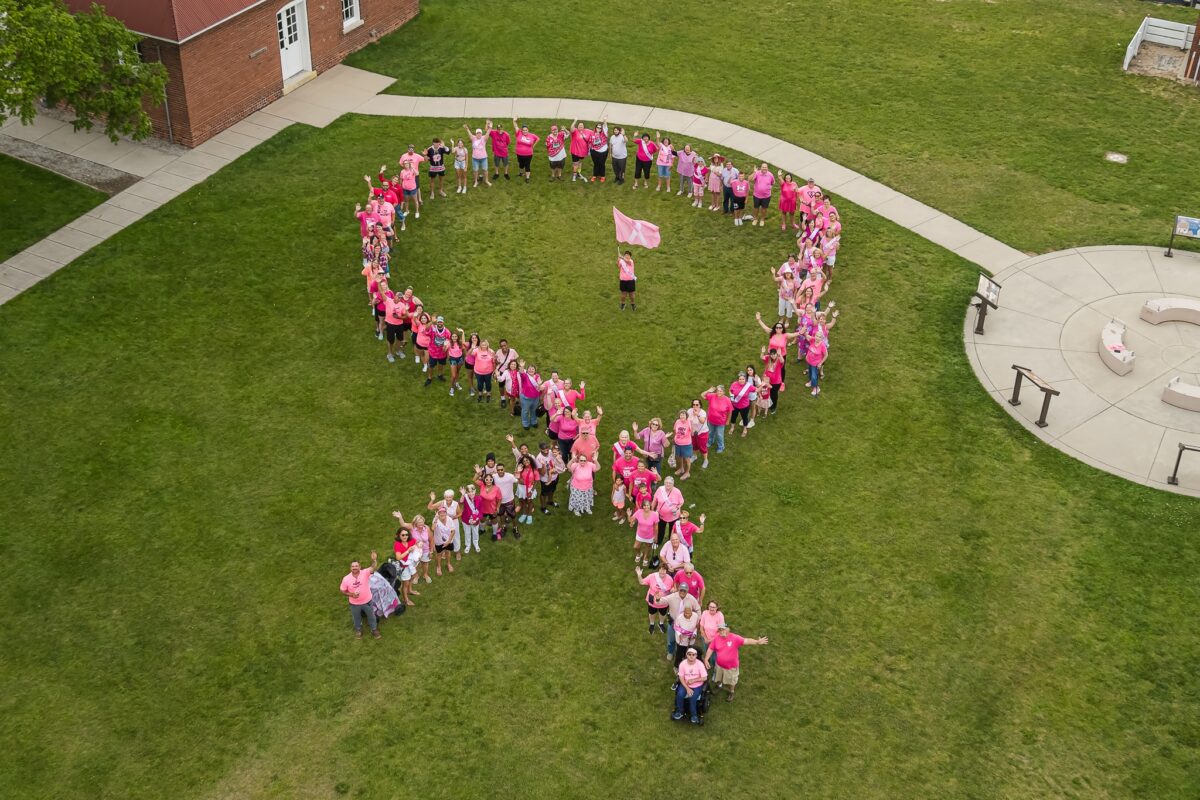 Since 2010, with the Community Foundation and generous donors at their side, Emily and Steve Goudy through Taking a Shot at Breast Cancer have been offering help to individuals in the community who are undergoing breast cancer treatment.
Recently, Ascension River District Hospital received $10,000 in support from Taking a Shot at Breast Cancer and combined it with an $8,352 grant from the St. John's River District Hospital fund (now Ascension River District) for total support of $18,352 to purchase four new infusion chairs. The chairs provide a more comfortable experience for patients who are at a vulnerable point in their treatment plan.
"We are most thankful for the generous support," said Jeannie Tamm, Manager, Clinical Programs at Ascension River District. "Making sure our patients are as comfortable as possible while visiting our center is just one of many things we provide."
"By providing patients the comfort of a chair that they will be in for long periods of time, and many times over, we are supporting them physically," said Chris Tomaszewski, Ascension River District Hospital.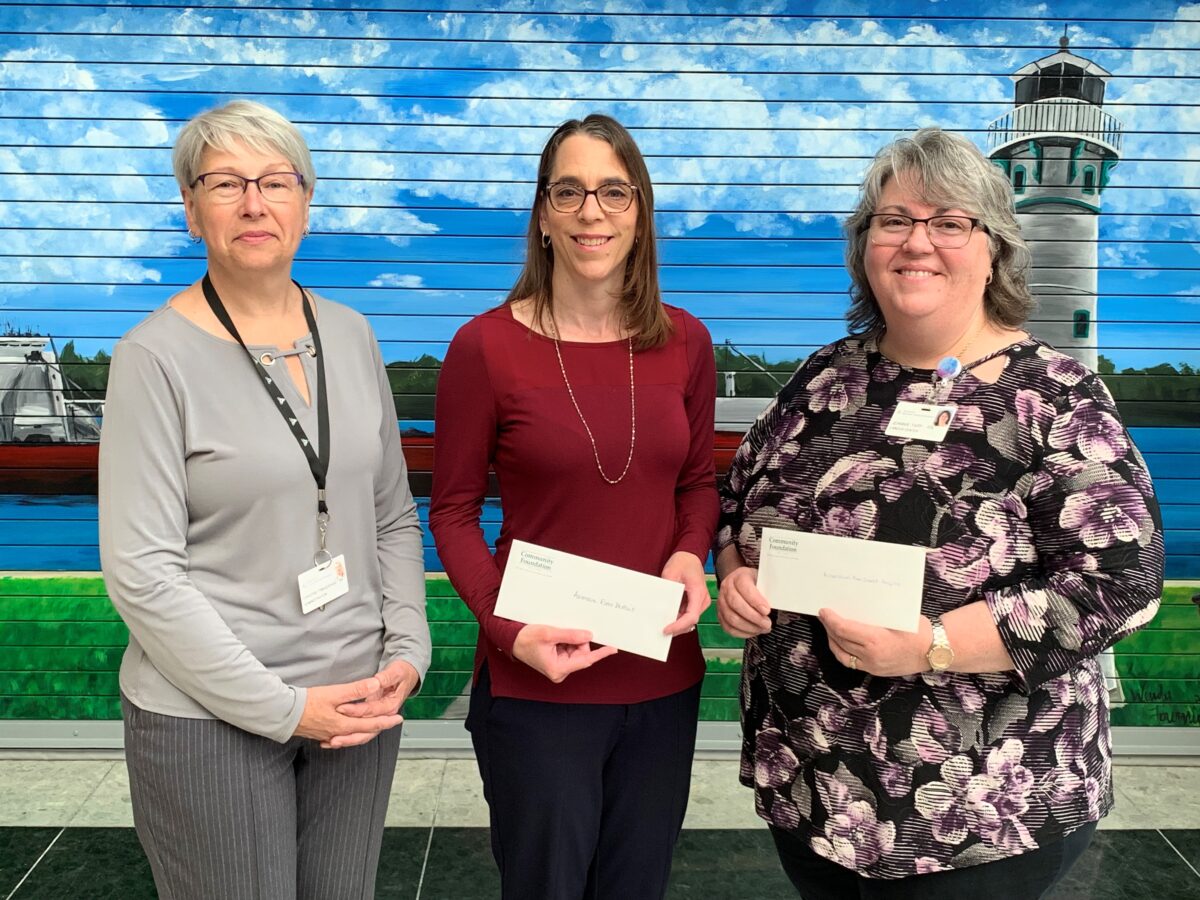 The St. John River District Hospital fund was established in 2002 with a $10,000 gift that has grown to over $45,000. The fund gives donors an opportunity to make a gift to support the projects and programs of their local hospital.
Established in 2014, the Taking a Shot at Breast Cancer Fund supports all three local hospitals, McLaren Port Huron, Lake Huron Medical Center, and Ascension River District, helping individuals as they fight their battle with breast cancer. Since its inception, the fund has provided over $65,000 to all three hospitals, supporting a free mammogram fund, items for the infusion centers, and more.
When Ascension River District reached out to Taking a Shot at Breast Cancer about needing new infusion chairs, they were happy to help.
"We were in a spot where we had the funds available and our board thought it was an excellent investment," said Emily.
The Goudy's started Taking a Shot at Breast Cancer in 2010 after the older sister of Emily's childhood best friend was diagnosed with stage 4 breast cancer, and through the years, the disease has affected more family members and friends. Currently, according to the American Cancer Society, breast cancer is the most common cancer globally, accounting for around 30% of newly diagnosed cancers among American women and affecting roughly one in eight U.S. women.
Taking a Shot at Breast Cancer's fundraising began with a calendar and a human breast cancer ribbon photo shoot, which they still do annually.
"The first couple years we did this, we raised $1,200-$1,500 a year, which I thought was incredible. I couldn't have been happier," said Emily.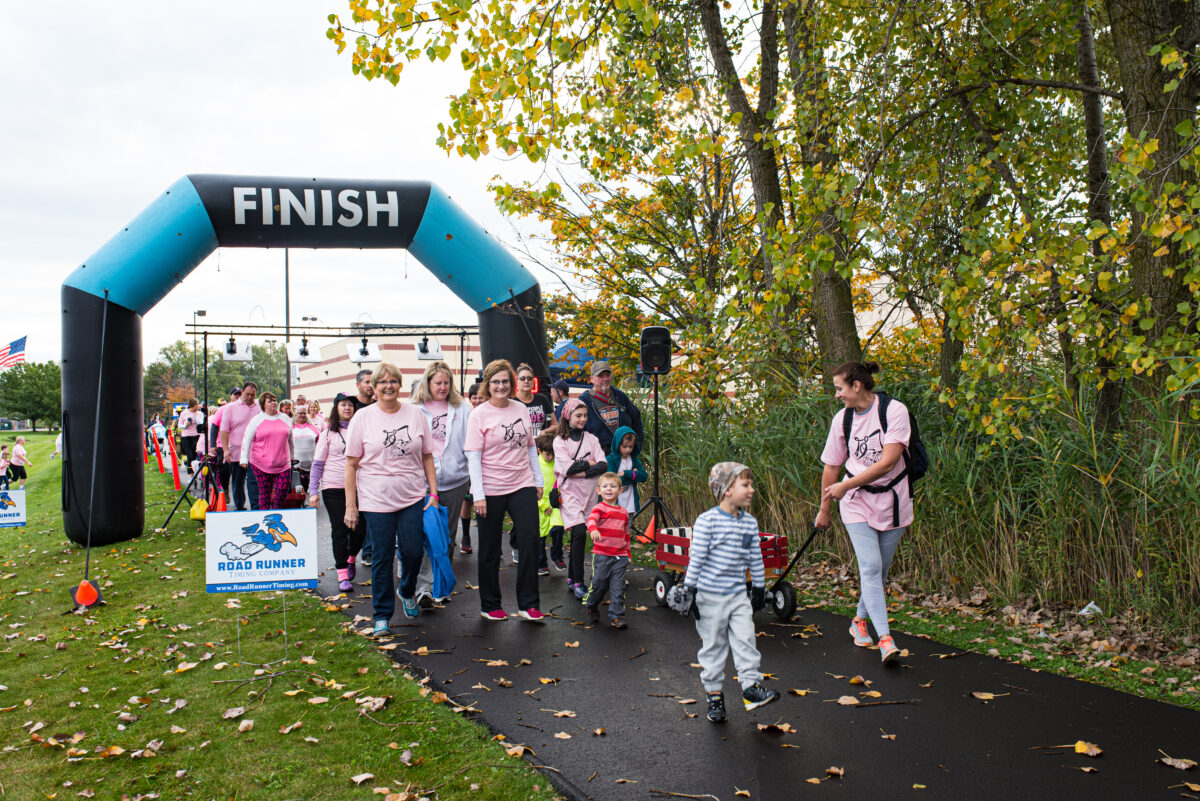 The fundraising has grown to include an annual 5K, which will be held on the first Sunday in October, and a gala which will take place on Oct. 20 this year. They also have the popular Badges and Bras event, during which individuals and organizations decorate a bra, which is then modeled by a local first responder in a fun runway show. Taking a Shot at Breast Cancer is now raising $30,000-34,000 a year to help breast cancer patients in the community.
"If somebody had told me that we'd be doing this when we started, I'd have told them they were crazy," said Emily.
The generous support of the community is what has allowed Taking a Shot at Breast Cancer to donate more than $20,000 to each of the local hospitals and more than $5,000 to the Hunter Hospitality House. In addition, they take applications from individuals who are undergoing treatment for breast cancer and need a helping hand, whether it's with bills, gas to get to their appointments, childcare, wigs, or other needs.
"We have this incredible group of people that have been with us for 14 years," said Emily. "We have had amazing sponsors. This community, as small as it is, is very generous. We're grateful for them."
The Community Foundation, she said, has been essential to the success of Taking a Shot at Breast Cancer in many ways, including making valuable community connections.
Looking back over the past 14 years since starting the nonprofit, Emily gets a bit emotional thinking about how far they've come, and the reason they started in the first place – the people they loved who were dealing with cancer.
"I hope that they just know how much they meant to me, and that I just do this to remember them and honor them," she said.
You can help support the important work of Taking a Shot at Breast Cancer by giving to their fund .
Check out the Taking a Shot at Breast Cancer website for more details about their upcoming events at https://www.takingashotatbreastcancer.org/