Last week the Algonac/Clay Committee had something to celebrate – the six local students who received scholarship awards from the Joseph Caimi Fund and the Vera Fuller Hansen Educational Fund, which the committee oversees selection of.
"The staff and students are beyond appreciative of the scholarships provided by the Community Foundation," said Mitch Landrum, chair of Algonac/Clay Community Fund scholarship committee. "The Algonac/Clay committee helped the Foundation provide over $15,000 in scholarships for some very deserving students, whom college wouldn't be possible if it weren't for the generous donations made by the families that created these scholarships. To them we are forever grateful."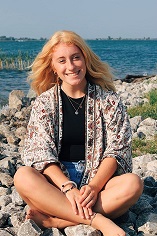 The committee honored the 2021 recipients during intermission at the July 15 Music in the Park in Clay Township Park. And the struggles these students had to face over the past year made this celebration even more special.
"These kids had many obstacles that could have made it real easy for them to shut down and take the easy way out, but their hard work and determination shined through and they continued to show what they were made of," Landrum said.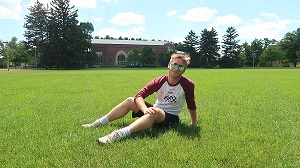 The Joseph Caimi Scholarship Fund was established in 2004 to provide scholarships to graduates Algonac Community Schools, as Caimi himself served as superintendent for many years. The fund has a special interest is supporting students pursuing an education degree.
"I feel truly blessed being able to continue my college education," said Sara Osterland, recipient of Joseph Caimi award. "I have worked very hard to be the best student I could be and will continue doing that in my college career while I attend Michigan State University."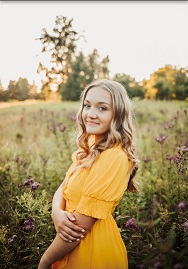 The Fuller Hansen Educational Trust Fund was also established in 2004 with the goal to provide scholarships to recent high school grads for the purpose of furthering their education for professions or pursuits that will benefit mankind.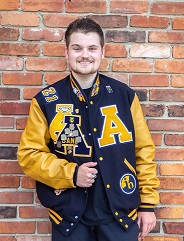 This year the Fuller Hansen Fund awarded $13,750 in scholarships with the help from the Algonac/Clay committee and the Marine City Scholarship Foundation.
Algonac area recipients include Gabby Cournoyer, Emma Saddler, Brad Wisneski, Brendon Wolfe and Shelby Woods.
"I am extremely appreciative and grateful to have received this scholarship," Cournoyer said. "I am planning to further my education by earning my master's degree as well after graduating from the University of Michigan."
Emma Saddler is studying at Rochester University and Brendon Wolfe will be attending Oakland University. Brad Wisneski will be studying business at SC4 and eventually transferring to Michigan State University.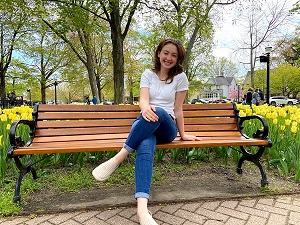 Shelby Woods was also selected as a recipient of the Vera Fuller Hansen Educational Trust Fund.
"For students like myself, these scholarships relieve much of the stress that comes with taking out loans and finding a way to pay them back," Woods said. "The programs the Community Foundation provides for our county help so many individuals and I'm proud to be a recipient of a scholarship from such a wonderful organization."