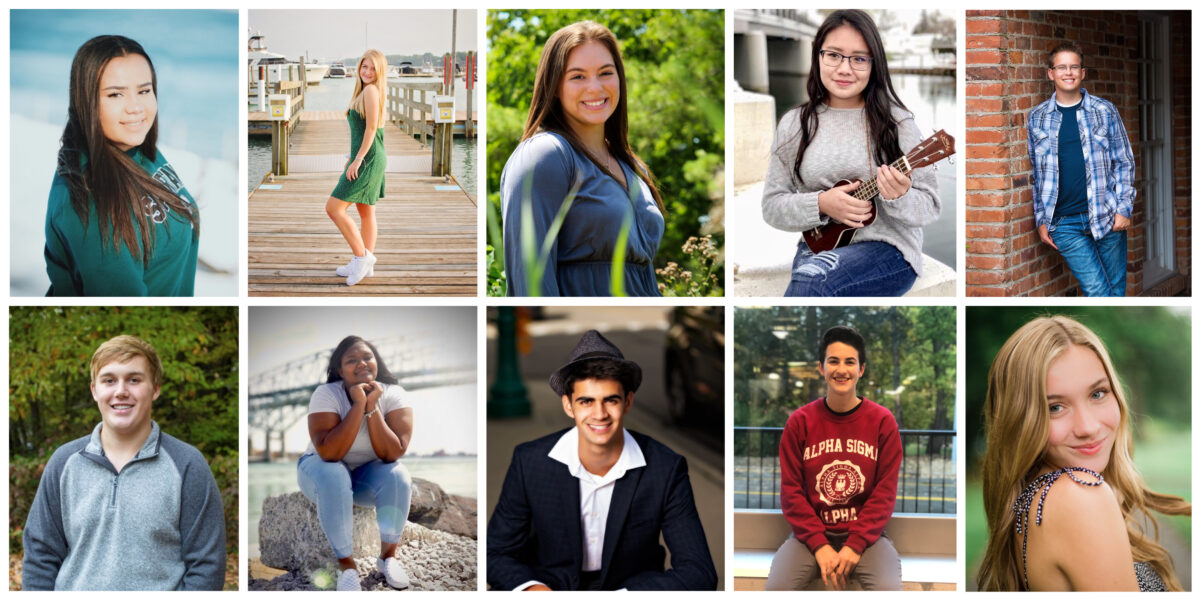 The Community Foundation has a limited number of scholarships funds still available for the 2021/22 academic year.
We encourage potential applicants to review the scholarships below and get your scholarship application in as soon as possible. Funds available will vary throughout the year. Scholarship selection will occur several times a year, as follows:
Summer Selection Deadline – July 31st
Fall Selection Deadline – September 30th
Available scholarship funds:
Alice Moore Memorial Scholarship
Graduate of St. Clair High School
Studying the trades at a vocational center of learning
Resident of St. Clair County
Alexander & Celestine Lamere Fund
Graduate of Marine City High School attending SC4
Preference for students with a minimum 3.5 GPA
Resident of St. Clair County
Bert & Rose Wright Memorial Scholarship Fund
Studying business at SC4
Resident of St. Clair County
Blue Water Shipmaster's Fund
Blue water residents attending the Deck or Engineering program at:
Great Lakes Maritime Academy in Traverse City, MI
Great Lakes International Marine Training Centre, Georgian College in Owen Sounds, Ontario,
or the St. Clair County Community College transfer program
Charles Myron & Betty Gossman
Be an honorably discharged military veteran or be the child of a veteran, or have attended Garfield Elementary
Attending SC4
Have maintained a "C" average prior to entering SC4
Resident of St. Clair County
Douglas & Elda Webb Scholarship
Graduate of Port Huron Schools
Attending a college or trade school within St. Clair County (SC4, Baker Culinary Institute, Paul Mitchell, Lakewood Therapeutic Massage)
Preference for a minimum 2.5 GPA
Resident of St. Clair County
To be considered during the first round of scholarship review, which is recommended, please submit your application by July 31. If funds remain, a second round will be held in the fall for the Winter 2022 semester. Deadline for submission is Sept. 30, 2021.
If you match any of the above listed criteria, apply now! For more information, contact Lindsay Sheckler at 810-984-4761 or lsheckler@stclairfoundation.org.