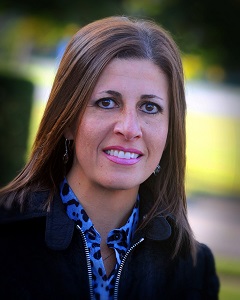 Sister-in-laws Rasha Demashkieh and Dr. Randa Jundi-Samman may not have been born in the U.S., but that hasn't stopped them from making waves in their newfound home of St. Clair County.
Demashkieh and Jundi-Samman grew up in Damascus, Syria. Their parents were close friends who taught their children how to appreciate everything they have and give back however they could.
Demashkieh's parents worked in education and she regularly saw her father giving his time mentoring students and maximizing the opportunity for them to get a better education. Her childhood home was filled with books — the emphasis being to always learn as much as they could.

"Education was embedded in every conversation we had," says Demashkieh. "It was never if you go to college, it was where you go to college — it was a given. We were encouraged to come to the United States because this is where you get the best education therefore, if you have the opportunity, this is where you're going to go."
Demashkieh and her husband Dr. Walid Demashkieh came to the U.S. in 1975 to further their education. Walid had completed medical school and wanted to do his surgical training in the U.S., so Demashkieh pursued a degree in pharmacy at Wayne State University. The couple had planned to return to Syria after staying a few years to gain work experience, but Demashkieh says things were getting worse in Syria and they could see that the future would be better in the U.S.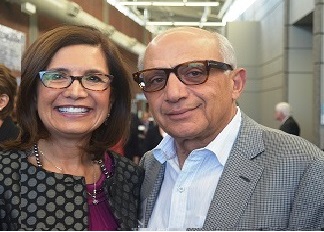 "It's very sad and it breaks my heart, but we were very fortunate," says Demashkieh. "As things got worse there, we had established ourselves here and built a life. This is the best country in the world — there is no other place like this that would give us this opportunity — and my husband and I are grateful that we were able to work, live, and be a part of a wonderful community."
In addition to her job as a pharmacist for CVS Health, Demashkieh gives back by serving on as an Executive Board Member of the Arab Community Center for Employment and Social Services (ACCESS), Chair of the Advisory Board for the Center for Arab American Philanthropy (CAAP), and as a member of the Grant Review Committee at the Community Foundation of St. Clair County.
"My focus is to be able to get more Arab Americans to understand what philanthropy is, participate, and be instrumental in making a difference," says Demashkieh. "I'm proud of my community. They really are amazing each in their own way and I just want them to fulfill their potential."
Previously, Demashkieh has served in various other leadership positions such as a board member of the Visiting Nurse Association (VNA) and the Community Foundation of St. Clair County. She was also honored in 2021 as a Notable Nonprofit Board Member in Crain's Detroit Business publication.
"This is my home and anything that we can do to help it, we're going to do," says Demashkieh.
Oftentimes, she and Jundi-Samman are volunteering together and Demashkieh says that anything she's done, Jundi-Samman has helped with, and vice versa.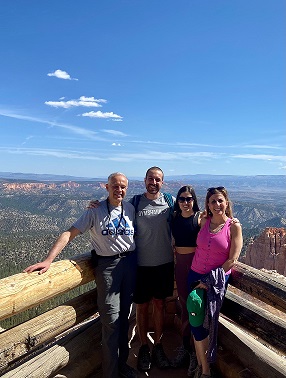 Jundi-Samman and her husband Dr. Bashar Samman — Demashkieh's younger brother — came to the U.S. when Jundi-Samman was 22 years old. She already had a dental degree from Damascus University but it isn't recognized in the U.S., so she commuted and attended school at Tufts University School of Dental Medicine in Boston, Massachusetts while Bashar pursued training to be a cardiologist at Brown University in Providence, Rhode Island. Jundi-Samman says that while she liked Boston, she didn't know anyone and felt strongly about being close to family.
"I felt I was a number," says Jundi-Samman. "I didn't feel that home attachment and socially, Port Huron was kind of like Damascus where, you could walk into the grocery store and see someone you know, or go to the dry cleaner and they don't take your last name. So after just the first couple months living here it was like I'm a person again and it feels like home."
Jundi-Samman says that after moving to St. Clair County, she learned from her sister-in-law who was already established in the community. She was introduced to people who became friends and family, and the pair began to do volunteer work together.
"We have a very close family, so it was wonderful when they decided to move to Port Huron," says Demashkieh. "There's nothing like family, to have them here and see their children grow and to have my children be close to them — that is just such a blessing."
Jundi-Samman and her husband live in Fort Gratiot and have two adult children; son Shaker and daughter Layla.
In addition to her work as co-owner of Huron Dental, Jundi-Samman currently serves in multiple leadership roles around the community including the Board Chair of the Community Foundation of St. Clair County where she is also a charter member of Women's Initiative, a board member of the Blue Water YMCA Foundation, and a committee member of the YMCA Board Development. Previously, Jundi-Samman has served in other capacities such as the Board Chair for the Port Huron Schools Endowment Fund and Board Chair of the regional chapter of the American Heart Association.
"People will often ask, 'All of these reading packets and meetings, why did you do all of that?'" says Jundi-Samman. "It's a lot of work and all, but I always say I get so much more out of it than I put into it….You get to know what organizations are doing in the community and you really become very connected."
Jundi-Samman says that she feels lucky to be involved. The more she learned about the Community Foundation, she realized her values aligned with the organization's work.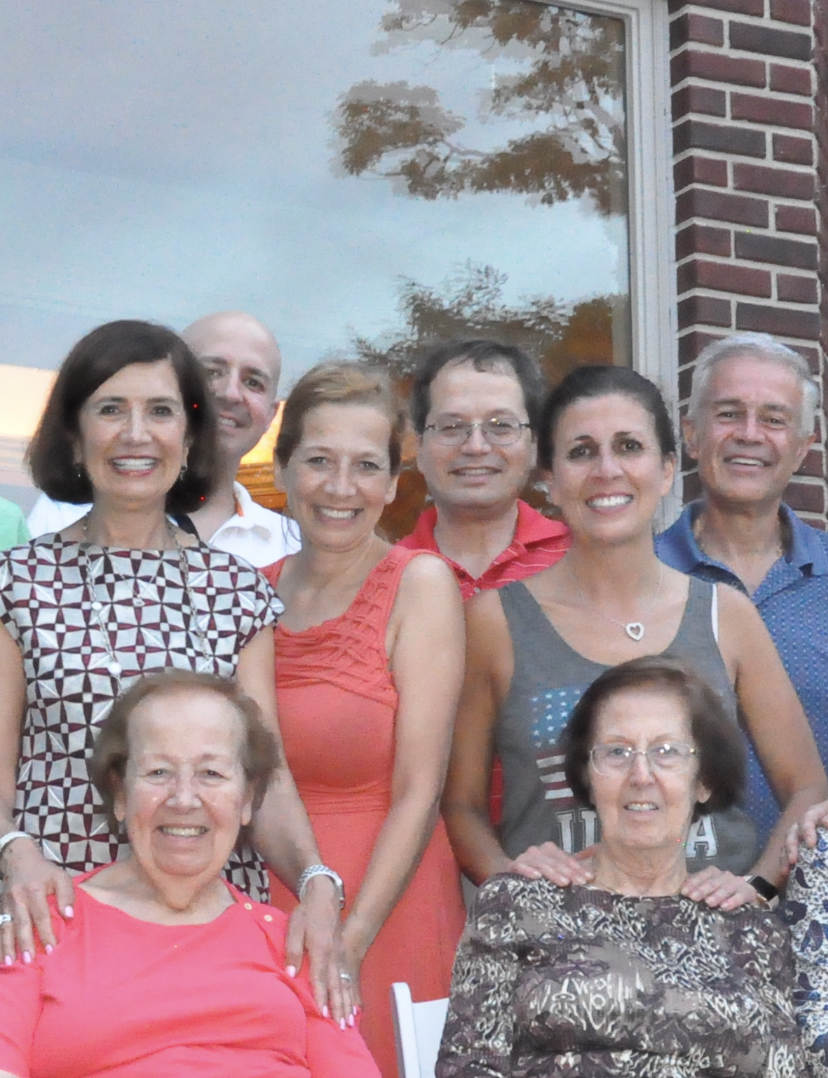 "I realized this is exactly how my heart works," says Jundi-Samman. "They want to make this place better for everyone. They want us to live, give back, make it a better place for my kids when they grow up, have a better economy and a thriving downtown. They have all the passions, reasons, and goals that I have in my own heart. So I dove in."
Jundi-Samman has also received numerous awards including the Port Huron Schools Community Advocate in 2015, the Community Child Advocate from the St. Clair County Child Abuse and Neglect Council in 2017, the Blue Water Woman of the Year in 2019, and the Michigan Donated Dental Service Outstanding Volunteer in 2020.
"As Board Chair of the Community Foundation, I see how everything is tied together," says Jundi-Samman. "For a project to happen everyone needs to be on board, whether it's the city manager or the mayors of different cities, it's just a collaboration of so many organizations."
Demashkieh and her husband now live in Fort Gratiot and they have five grandchildren. She says their three adult daughters — Maria, Lena, and Sarra — are following in their family's footsteps.
"They're extremely philanthropic," says Demashkieh. "These girls are way ahead, they donate and volunteer — I'm really proud of them for following that tradition."