The Community Foundation had a record-breaking year for scholarships with over $507,000 awarded to 166 local students.
With more than 300 applications to consider as well as outside committee recommendations to review, the Community Foundation's Scholarship Committee had a challenging task. The committee had three new members this year — Cliff Thomason, Jenifer Kusch and Harold Burns — who joined Community Foundation staff in the selection process.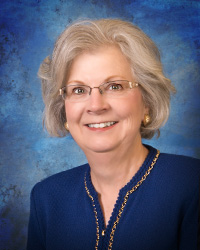 "Being a part of the scholarship committee has given me a renewed respect for the amount of detail, time, care and thought that is put into each and every application," said Cliff Thomason. "Reading about the students gave me a real perspective of their life and their goals. I am grateful to be a part of such an important initiative … we are truly changing lives."
From graduating high school seniors setting out on their own for the first time to single moms and grandmothers looking for a second chance, the recipients are pursuing their dreams with help from 31 different scholarship funds.
While many are attending local schools with 44% enrolled at St. Clair County Community College, others will head off to colleges and training programs throughout Michigan as well as out of state in Alabama, Colorado, Florida, Ohio, Minnesota and New York. A majority of those students are pursuing health-related fields, business, or engineering, but the list also includes film directing, aviation flight science, pastry arts, automotive performance technology and mortuary science majors.
Of the 166 recipients, 61 are first-generation students set to become the first in their families to obtain a degree. One of those students is Reece Reynolds, who will be entering his 5th year this fall.
"The scholarships I received took huge weights off of my shoulders during some difficult times over the years relating both to my education and personal life," Reece said.
More than 25% of this year's recipients, including Reece, are not first-time recipients of Community Foundation support. He first received a scholarship as a freshman in 2018 and since then has been awarded more than $18,000 in support from the Beth Linscheid Duff Memorial Scholarship Fund, the Howard A. Acheson Memorial Fund, and Little Brothers,Little Sisters of St. Clair County Scholarship.
"As with most low-income students, the threat of a financial disaster that could impact my education was always in the back of my mind," Reece said. "However, the financial support given to me by the foundation lessened this fear substantially. The Life Needs Assistance Program put my mind at ease especially, knowing that an emergency wouldn't halt my education."
Reese started at Michigan Technological University before transferring to Michigan State University, where he will graduate with a degree in electrical engineering in December.
"The staff always put a hand out to help with any part of the college process I was having trouble with, financially or otherwise, and I felt they always wanted me to succeed," Reece said. "The Foundation and donors have given me so much throughout the years, and I will be forever thankful for the impact they've had on my life's trajectory."
Another first-gen student impacted by not only the financial assistance but also the personal support, is single mom LaKiera Duncan. The 2012 Port Huron Northern High School graduate has received funding since 2019 from the Douglas & Elda L. Webb Scholarship Fund as she pursues her Licensed Practical Nursing (LPN) degree. The fund has provided scholarships for tuition and books, as well as covered costs for other items crucial to her academic success such as a computer and CPR training.
"The school has provided me with both school and life needs to lighten the stress load of being a single parent and going to nursing school full time," LaKiera said.
That financial support has allowed her to focus on her studies, earning her a spot on the President's Honor List. Throughout unexpected obstacles that come up in everyday life, she is thankful for the support and encouragement she has received from the Community Foundation that has helped her stay motivated and on track to complete her goals.
"I feel like I am part of the family," LaKiera said. "I am forever grateful to have this opportunity."