JoAnn Ploeger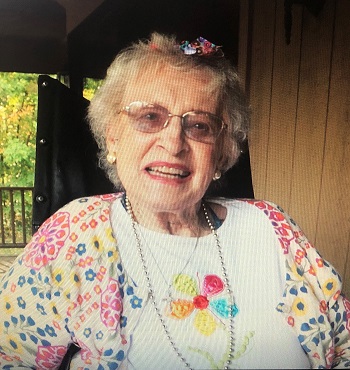 We are deeply saddened by the loss of a dear Foundation friend and Women's Initiative creator, JoAnn Ploeger.
JoAnn is the reason the Women's Initiative at the Community Foundation began when she gathered like-minded women in her living room to start a giving circle. That giving circle grew into an endowed fund and the Women's Initiative today has over $1million in that fund to support issues that local women care about.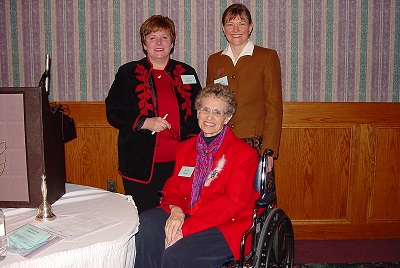 JoAnn lived a life full of community spirit and leadership. We are forever grateful for the years of involvement she had with us here at the Community Foundation.
Please take a minute to read her obituary and the family's wishes for memorial gifts here.
Hon. John R. Monaghan
April 26, 2021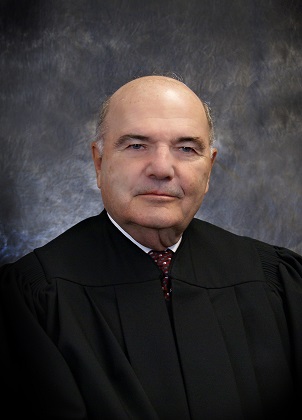 The Foundation is sad to say goodbye to our longtime former Board member, donor and friend, The Honorable John R. ("Jack") Monaghan.
Judge Monaghan was born in Detroit on November 17, 1939, the eldest of five children to William and Estelle Monaghan. John was a 1958 graduate of Austin High School. He then attended the University of Detroit where he earned his bachelor degree in 1962 and his law degree in 1966.
John married JoAnn Curtin on August 2, 1969 in Detroit. Shortly thereafter, he was recruited by John Cummings to move to the Port Huron area to practice law. John was a partner in the Cummings, Monaghan, Thomas & McColl firm and later in the Flanagan, Monaghan and Traver law firm. John was a member of the Newman Center Catholic church and was involved in many civic and community organizations including Goodwill Industries, Bluewater Developmental Housing, Center for Independent Living, Burtchville Township Little League, Port Huron Minor Hockey Association, Lions Club, St. Clair County Economic Development Commission and the Community Foundation. John was also elected to the St. Clair County Board of Commissioners.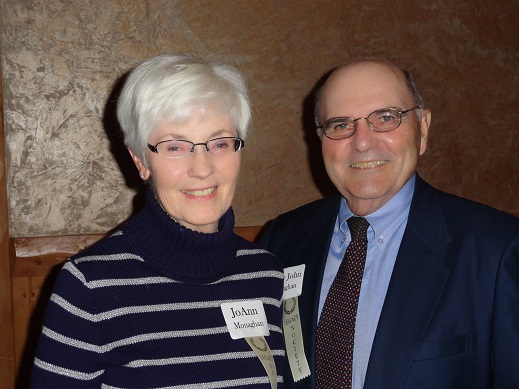 John was elected judge of the St. Clair County Probate Court in 1988 and where he served until his retirement in 2006. He was passionate in protecting vulnerable adults with mental incapacities and renowned for his expertise in trust and decedent estate laws. He was active in the St. Clair County Bar Association, Michigan Probate Judges Association and several state and national commissions involving probate issues.
Judge Monaghan's love for and impact on the community was great and he will be dearly missed by all his friends and family.
In lieu of flowers, memorial gifts may be made (through the link below) in John's memory that the family will use to support Rev. Simeon's Community Service Fund.
---
Mary Ann Wiegand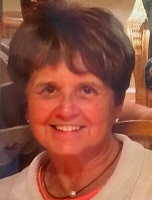 The Community Foundation is honored to help remember Mary Anne Wiegand. Former Board Chair Mike Cansfield shared, "MaryAnne was one of those gems that if she knew you she would drop everything to help. A very soft hearted person that loved teaching and kids.
Mary Anne Wiegand of Kimball Township – 69, passed away on May 3, 2021, after a lengthy illness with family at her side. She was born on October 7, 1951, daughter of the late Robert "Bud" and Stella (Pochodylo) Wiegand.
Mary Anne graduated from Port Huron High School, SC4, and in 1973 from Michigan State University with a Bachelor's Degree in Elementary Education where she eventually obtained her Master's Degree as well. Mary Anne started her career at the former Harrison Elementary School, where she taught for two years and went on to Roosevelt where she was a Teacher and Principal for 29 years. She was the Principal at Thomas Edison for 6 years and retired in 2010 after 37 years as an educator with the PHASD.
Mary Anne is survived by her sister and caregiver, Susan (Michael) Bacheller; her niece and nephew, Maggie (Fiancé Colten Burch) and Robbie Bacheller who were her lovies. They were her pride and joy as Maggie was following in her footsteps as a Kindergarten Teacher and Robbie as an MSU Graduate. Mary Anne's caring and generous nature endeared her to family and friends. She made every occasion special and heartfelt. She is also survived by her aunts, Mary Pochodylo and Eleanor Russell; uncles, Andrew and Max Pochodylo; many cousins and dear friends including the Oprah 8.
Mary Anne was preceded in death by her parents; grandparents; and aunts, Helen, Maureen, and Doris Pochodylo. Mary Anne's family extends their gratitude to Cathy and Don Roach who lovingly helped care for her this past year.
---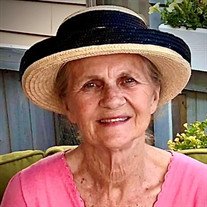 Shirley F. Russell
February 8, 2021
Friend of the Community Foundation, Shirley F. Russell, and mother of our Board trustee, Donna Kuhr, recently passed away.
She was born July 18, 1944 to the late Ernest and Opal Anglin. Shirley attended Oral Roberts University; and was a lifelong servant to "Her Sweet Jesus".
Shirley helped start PTM Corporation with her late husband Charlie, she raced cars at Mount Clemens Racetrack and also in the 80's raced for the Automobile Racing Club of America (ARCA). Shirley worked for Daytona International Speedway in Daytona Beach, FL in the transportation department. She loved being on her farm with her tractors and trucks. Shirley was best described as a beautiful, tenacious, outgoing, outspoken woman, a follower of Christ and was considered as "mother" to many. Shirley always had a door open anytime for anyone and a giving heart to serve everyone she came into contact with. She loved her children, grandchildren, extended family and friends and Jesus Christ.
---
Everett "Pete" Vincent
February 8, 2021
We are saddened by the loss of Foundation donor and friend, Everett D. "Pete" Vincent.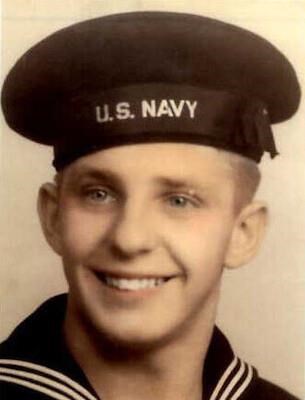 He was born February 20, 1924 in Port Huron to the late Everett and Lorena Vincent. He married Mary Jane Pattison on May 13, 1946 in Grace Episcopal Church, Port Huron. They were married for 70 years before her death in 2016.
Pete graduated from Port Huron High School. He served in the U.S. Navy during WWII in the North Atlantic and Mediterranean. He was a graduate of Central Michigan University and his career in the Boy Scouts of America took him and Mary to many residences around the country and in France.
He is survived by his brother, Ted (Sharon) Vincent of North Street; and several nieces and nephews. He was preceded in death by his step-father, Frederick G. Vincent; his brother, Donald (Beverly) Vincent and sister-in-law, Nancy (Lee) Hool.
Pete and his wife Mary Jane created a scholarship fund through their trust- making a planned gift. Pete was a physical education major from Central Michigan University and wanted local students pursuing a similar degree to have an opportunity for a scholarship. The Community Foundation is honored to care for their hard earned funds and distribute awards each year as a charitable legacy benefiting local graduates.
---
Allen Stevens
Jnauary 29, 2021
The Foundation is saddened by the loss of our friend- entrepreneur and world traveler Allen Stevens.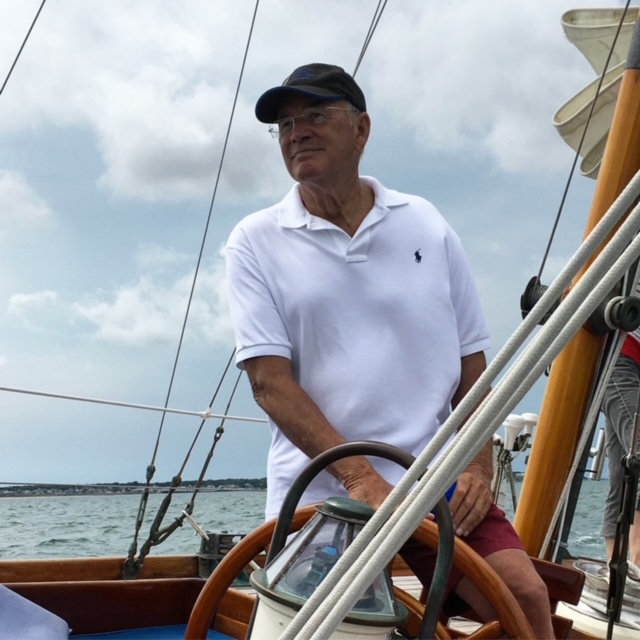 Born in Port Huron, Allen grew up along the St. Clair River with his brothers, LeRoy and Robert, and many friends, where he gained his adventurous spirit. He went on to graduate from the University of Michigan School of Engineering and Harvard Law School.
Allen's fascination with container shipping led him into his early career with Sea-Land Services, and continued throughout his time working with Malcom McLean and McLean Industries. Stevens Industries and his many ventures over the years expanded on his love of transportation and travel, as he invested not only in ships, but also trains, buildings and hotels.
He was best known locally for his involvement with Bluewater View, a first of its kind luxury condominium development overlooking the St. Clair River in Port Huron. Bluewater View was particularly close to his heart because he was working in partnership with his son Spencer and the building was designed by his brother Lee. Along with Bluewater View, Allen was also Founding Partner of Club Quarters, developing 18 hotels across two continents. He also enjoyed his Directorship with Subsea 7, a subsea engineering, construction and services company.
When not building ships, hotels and buildings, Allen's first true love was his family. Allen married Jane Ann Muschamp, and together they had two children, Sarah and Spencer. Allen is preceded in death by Jane in January 2012. For the past several years, Allen was fortunate to find Candia Fisher, who shared his love of travel and adventure. Allen also gained a son-in-law in Sarah's husband, Sam Hoyle.
Allen will surely be missed by all who knew him and remembered for his adventurous spirit and contributions to the community.
---
David Korff
January 22, 2021
The Foundation is sad to say goodbye to our friend and committee member David Korff.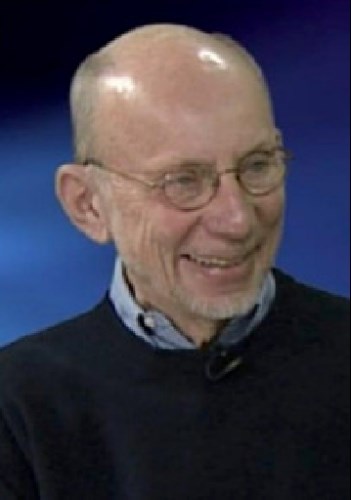 Korff was a champion for the arts. He served many years on the Community Foundation's Blue Water Arts Committee and was a founding member of the Port Huron Art Initiative. He also served on the Boards of the International Symphony and Port Huron Museum.
An artist himself, his work has been featured in many galleries and museums, as well as private collections. But it was likely his passion for education that touched lives the most. As a beloved teacher, he taught his students to view the world through the eyes of artists and appreciators. He was also Chairman of the Art Department at Lambton College, Sarnia, Ontario and later, Chairman of Visual and Performing Arts at SC4.
Korff believed that communities are strengthened and enriched by creative thought, one individual at a time, joining together and giving back. He will surely be missed and remembered for all that he invested into our local arts community.
---