As 2020 draws to a close, we want to express our gratitude and recognize our board trustees who have reached their term limits: Mike Cansfield, Rasha Demashkieh and Mike Hulewicz.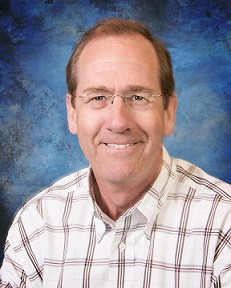 Cansfield joined the board in 2012. The following year he joined the Executive Committee, and then in 2013 became a member of the Community Capital Club (C3) working to invest in projects that enhance the economic prosperity of the Blue Water Region. He went on to serve on several other Foundation committees including the Executive Compensation, Governance and Real Estate Committees and then took on the role of board chair from 2017-2019. "The most impactful initiatives were our movement towards Mission Investing locally and our movement and focus in education from just a platform of "KnowHow2Go" to a more complete model of College, Career, and Life Success," Cansfield said. Though his time as trustee has ended, Cansfield won't be a stranger to the Foundation. He will continue his service and passion for the community through his roles on committees, as well as the Foundation's friendly "neighbor".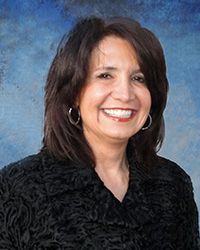 Demashkieh's work with the Foundation started with the Women's Initiative, which she joined in 2006. Two years later her passion for education and Port Huron Schools was put to good use as a member of the Educational Task Force, where she served until 2011. She was also part of the Foundation's Access to Recreation Committee before joining as a board trustee in 2012. During her time on the board she served on both the Executive and Grants Committees. Though she plans to continue serving through her board position with the Arab Community Center for Employment and Social Services, as well as supporting Port Huron Schools, she is grateful for her time with the Foundation. "I fondly and proudly think of all the projects that not only put our area on the map, but played a critical role in improving the lives of its citizens," she said.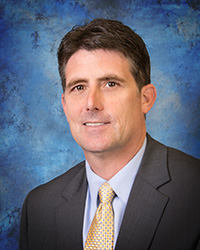 Hulewicz began his journey as a trustee in 2010. He served on the Executive Committee as well as the Algonac/Clay Committee, helping to support his hometown community. Of his 10 years with the Foundation, his most memorable project was the Blue Water River Walk, particularly its completion and dedication. "It was an unprecedented project that has brought positive change to that part of Port Huron," he said. Hulewicz plans to continue community service projects in the Downriver area, as well as volunteering with Cardinal Mooney Catholic High School and Catholic educational causes.
As 2020 finally comes to a close and we look ahead with hope to the new year, we recognize the vital role board trustees play in achieving our goals and shaping our future. We are grateful and honored to have shared this time with Mike Cansfield, Rasha Demashkieh and Mike Hulewicz.