Fran Maiers
December 29,2020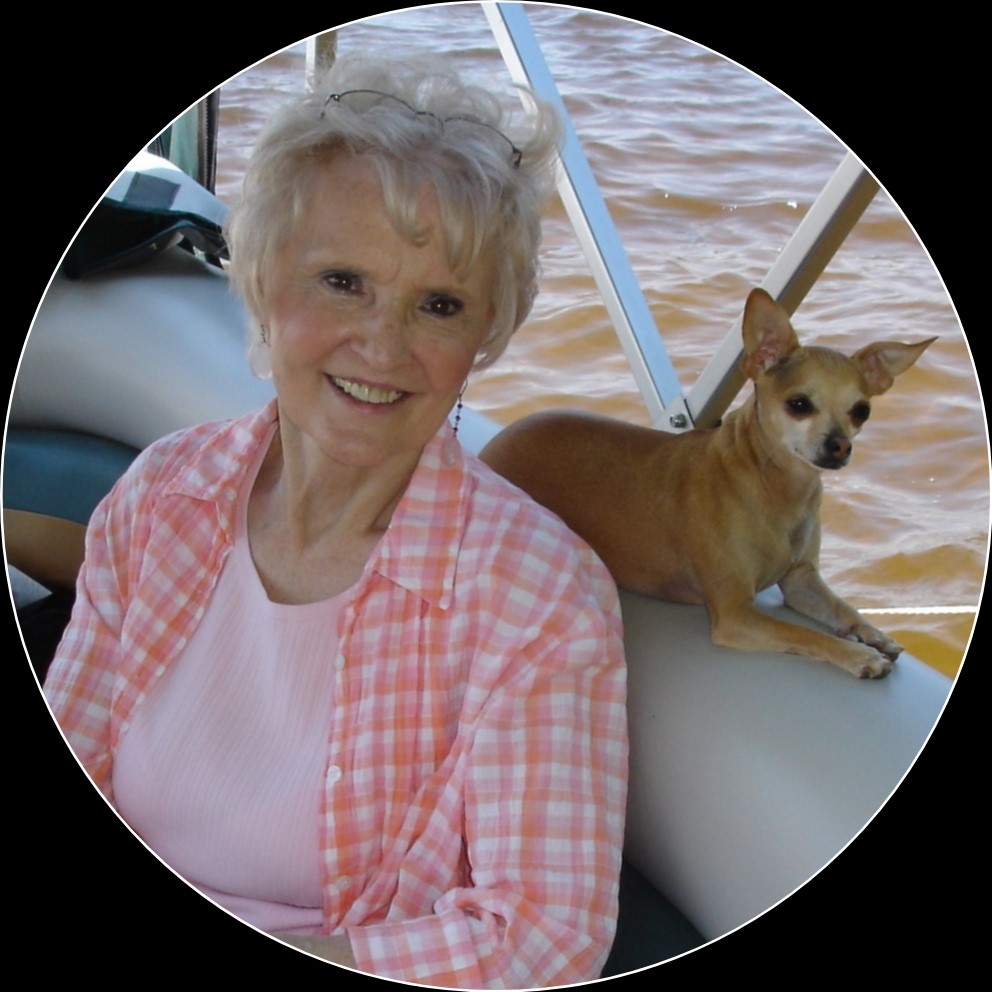 Friend of the Community Foundation, Fran Maiers, and mother of our President and CEO, Randy Maiers, recently passed away. Fran was an avid supporter of the Foundation's work and will be greatly missed.
She was born December 27, 1939 in Saginaw to the late Norman and Harriet Torrey from Vassar, Michigan. She married Terry Maiers on April 24, 1971 in Buffalo, New York.
During her 40-year career as a health care administrator she touched many lives, embracing all, each leaving a special mark on her heart, and often in theirs. Her numerous staff and coworkers were like family to her and she developed lifelong relationships with many of them.
During her career and in retirement, Fran pursued her passion for singing, playing the piano and accordion, spending time at her mini-house cabin in Vassar, and the family cabin on Lake St. Helen. She and Terry also enjoyed spending several winters in Myrtle Beach. She founded Amie's Muttsy Mission, bringing music and stuffed animals to nursing home residents and those suffering from Alzheimer's to help find peace and enjoyment. In 2008 she was named Ms. Senior Michigan, a title which earned her the nickname "The Queen" and she wore the crown proudly.
Fran's legacy is a true force of strength. Her passion for life, compassion for others and an unwavering love for the Lord will be carried forward through her family and with those she touched. Her drive and desire to "make a difference" in the lives of the people she knew was recognized in countless and meaningful ways.
She is survived by her loving husband of 49 years, Terry; children, Terry (Debbie) Maiers, Caryn (Bruce) James, Randy (Beverly) Maiers, Matthew (Nui) Maiers, Gwen (Mike) DeLano, Ralph (Kris) Maiers and Kathy (Pat) McLaughlin; 16 grandchildren; many great grandchildren; brother, Russell Torrey; and several nieces and nephews. She was preceded in death by a daughter, Sherry Shannon; granddaughter, Karah; three brothers; and a sister.
Due to the Covid crisis and limits on attendance, the family is heartbroken to announce that only a private family service will be held at 1:00 p.m. on Wednesday, December 30, 2020 in the Avram Funeral Home, Mayville. The Reverend Brad Button will officiate. The family is terribly sorry that Fran's many friends and relatives won't be able to attend in person, however, a live stream of the service will be on the Face book page of Avram Funeral Home.
Burial will be in Fremont Township Cemetery, Mayville. The family does hope to host an open celebration of Fran's life later in 2021.
In lieu of flowers, memorial contributions may be made in Fran's memory to the Community Foundation of St. Clair County and the family will use those gifts to support Fran's favorite causes.
Arrangements are by Pollock-Randall Funeral Home and Avram Funeral Home. To send condolences, visit pollockrandall.com or avramfuneralhome.com
---
Jim Whymer
September 25,2020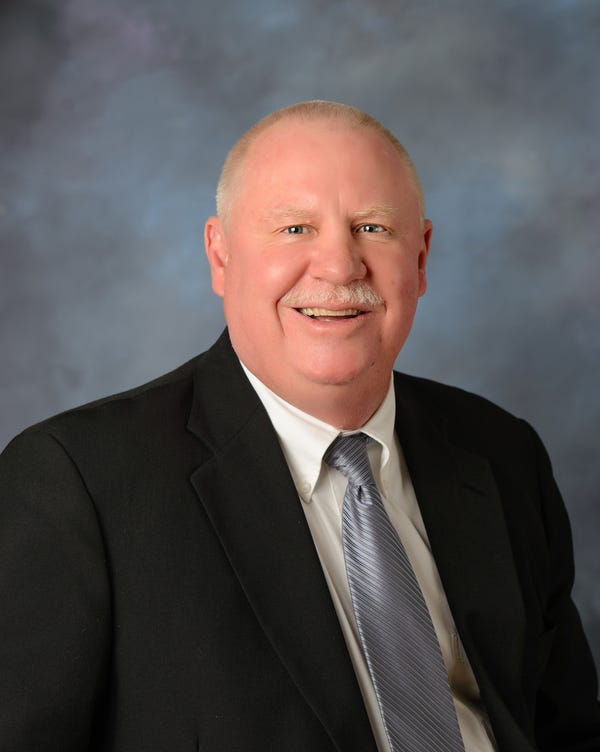 We are saddened by the loss of long-time Times Herald sports editor, Jim Whymer.
Well known in the local sports world, Whymer championed prep sports in the Blue Water Area as an award winning sports writer at the Times Herald where he worked for 34 years until his retirement in 2012. He officiated at baseball, basketball and softball games and was inducted in the Port Huron Sports Hall of Fame in 2014.
Whymer was a loving husband and proud father who will be remembered as a friend to everyone and always had a smile on his face.
---
Rosemarie Harris
June 23, 2020
The Foundation is saddened by the loss of lifelong Port Huron resident Rosemarie Harris.
She was born Dec. 24, 1923 to the late Frank and Margaret Kendrick. She married William E. Harris on March 14, 1947.
Rosie worked for Port Huron Hospital and was in charge of the medical records department for 22 years. She continued working for doctors through the next 25 years of her career.
Rosie loved to play euchre and to travel with the senior groups. She was active in Church groups and PSI. Rosie enjoyed organizing her PHHS Class reunions.
She is survived by three children, Roger Harris, Margo Harris and Brian Harris (Donna Niester); five grandchildren, Adam (Mary Ellen) Harris, Anne (Chris) Quayle, Jordan (Lola) Harris, Rachel Harris (Paul Preiss), and Amanda Harris (Patrick Simone); four great grandchildren, Phoenix and Harris Quayle, Sydney Harris and Julian Harris.
She was preceded in death by her husband Bill; a brother, John F. Kendrick; half-sister Janet Charron Hartson; and daughters-in-law Stephanie Harris and Lisa Harris.
A special thank you to the staff at Lakeshore Woods that took wonderful care of Rosie for over 7 years. Also, thank you to Seasons Hospice for their care and support.
Memorials can be made to Lisa Harris Pink Ribbon of Hope Fund (c/o Community Foundation of St Clair County, 500 Water Street, Port Huron, MI 48060) or Team Stephanie Harris Walk to End Alzheimer's on 9/20/20 in Kalamazoo (http://act.alz.org/goto/TeamStephanieHarris). To send condolences, visit pollockrandall.com.
---
Jim Bonadio
May 27, 2020
We are sad to say goodbye to our friend and SC4 Foundation past president, Jim Bonadio.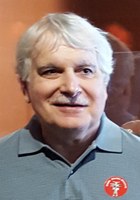 Jim was raised in Port Huron, and graduated from Port Huron High School in 1964. He went on to Adrian College and then taught fifth and sixth grade in Hudson, Michigan, until 1971. Jim returned to Port Huron and worked for Ned Hubbell and Associates, before becoming director of Downtown Port Huron, and later a manager at Port Huron's Arden's.
Our own Community Foundation historian, Marty Weiss, worked with Jim those many years ago at Port Huron's iconic downtown department store and remained friends with him after Jim left Arden's. "Jim had a wonderful personality," said Weiss. "He loved people and related to them very well. He really had a great sense of humor."
Jim went on to join Equitable in 1980 as a registered representative and retired from the company in 2014. It was working in a women's clothing store, Weiss said, where he was able to build relationships with local teachers that led to the success of his insurance business.
After his retirement, Jim continued to serve the community as a volunteer, including as past president and member of the SC4 Foundation and as a member of the Port Huron Business Association, where he was inducted into their Hall of Fame in 2015.
Bob Moak, SC4 Foundation member and also a past president, served alongside Jim. "They don't come any better," said Moak. "Jim did a great job on the SC4 Foundation and was just a great all-around citizen"
Jim is remembered as a devoted worker who enjoyed meeting with his clients and providing them with excellent service. Honesty and hard work were two qualities he held dearly, winning numerous awards for his productivity.
"He was very successful at what he did," recalled Weiss. "He was a great person. He will definitely be missed by many in our community"
---