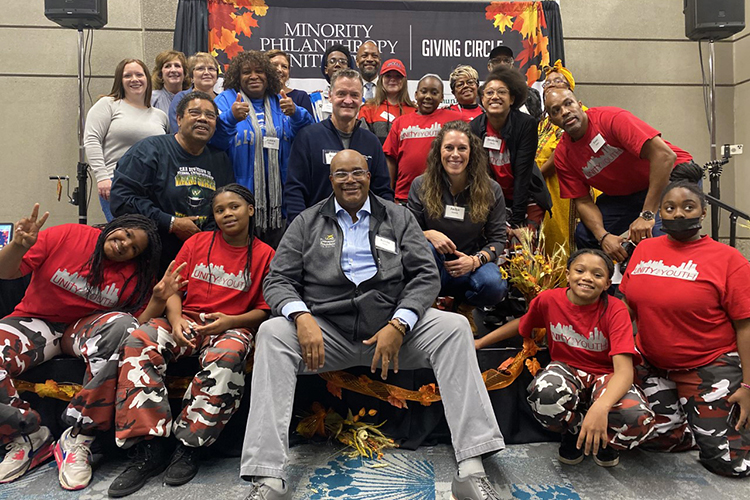 More than 100 people gathered to celebrate the first Minority Philanthropy Initiative (MPI) giving circle event, working together to grant a total of $12,000 to three local nonprofits.
"We brought together 140 community members of diverse backgrounds to break bread, enjoy multicultural entertainment and support three lucky local nonprofits," said Shawn Shackleford, chair of the Community Foundation Equity & Inclusion Fund Committee.
Following performances by Northern High School band drumline, a belly dancer, Indian drummers, and a local youth step crew, three nonprofits were drawn at random from the top 10 nominations to share more about their organization and make a pitch. Martha's House: Home of Me Time Ministry, SONS Outreach and Restoration Christian Community Church (RC3) were selected.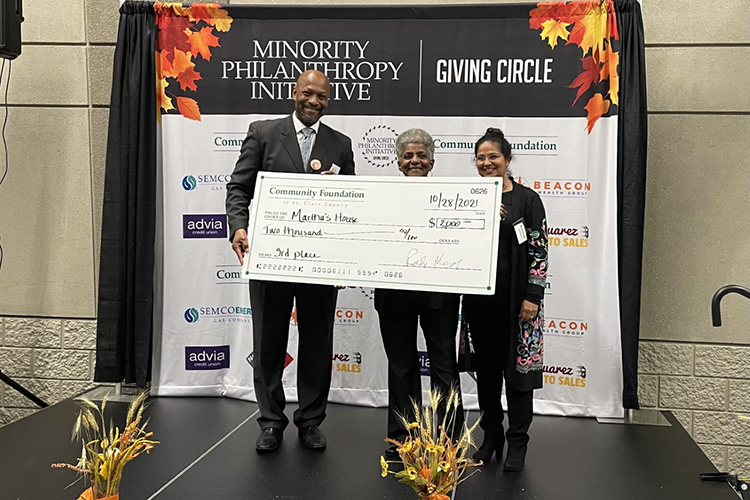 Martha Moore of Martha's House shared about her organization's mission to be a place of respite for female caregivers and seniors. SONS Outreach and an excited talented tenth member, Brooklyn, shared about her life-changing and confidence-building experiences with the group. RC3 Pastor Tony Miller and one of the numerous youth attendees shared their vision to unite community members and organizations around common interest areas and to provide programs for local youth centered around music and giving back.
The guests anonymously voted for their favorite after hearing three passionate pitches.
"When they are all so good and doing such great work, it was hard to decide which organization to vote for," Shackleford said.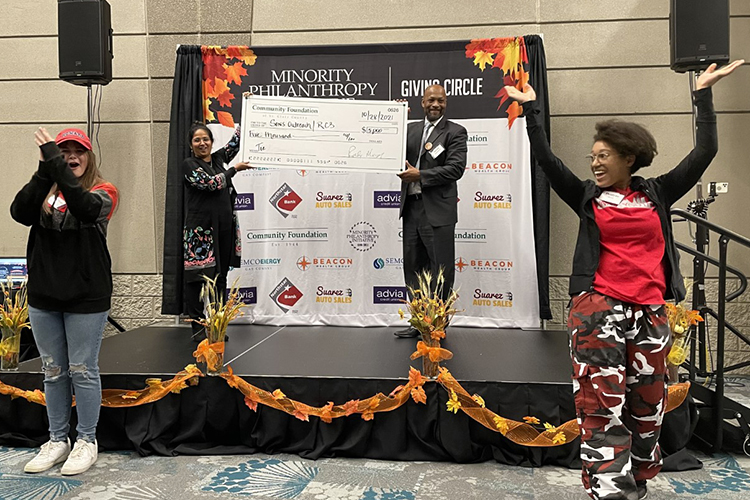 Martha's House earned third place with a $2,000 grant. In a surprise tie for first place, Unity for Youth at RC3 and SONS Outreach both were granted $5,000, bringing the total granted during the evening to $12,000 — $2,000 over what was originally anticipated.
"It was wonderful to see so many cultures represented at the giving circle event through the food, entertainment and attendees," said Equity & Inclusion committee member Kanchan Wankhede.
The Equity & Inclusion Fund Committee will gather the Minority Philanthropy Initiative back together for another impactful giving circle event in the future.
The Community Foundation is proud to be part of gathering so many different voices together to be philanthropists in a big night of giving. Thank you to our corporate sponsors Advia Credit Union, Beacon Wealth Group, Cargill, Northstar Bank, SEMCO ENERGY Gas Company, Suarez Auto Sales for helping us make this event a reality.