YAC awards more than $15,000 in grants
Posted on January 16, 2017
The Community Foundation's Youth Advisory Council (YAC) awarded our first round of competitive grants in 2017, totaling over $15,000. YAC gave a boost to a couple of Friday Food programs at Woodland Development Center and Memphis Elementary along with funding a middle school food pantry supported through students at Port Huron Northern High School. The Port Huron Housing Commission will be able to upgrade a couple of their outdated computers in the computer lab to provide youth residents with a place to do homework and receive educational assistance. The youth activities at ChillyFest also received a boost in funding.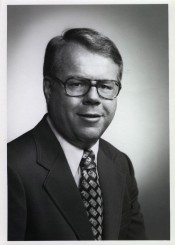 Other funds at the Foundation have busy in these first couple weeks as well…..
The Port Huron Museum received nearly $100,000 in support from two of our organization funds- the Walter K. Brooks (pictured at right) Memorial Fund and the John R. Dolan Fund.
Organization designated funds also provided early support to Blue Water Safe Horizons and The Council on Aging.