Warwick memorials benefit Wyatt Walker Friendship Fund
Posted on January 30, 2018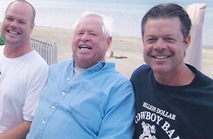 Gary E. Warwick, Sr. had a contagious smile which never failed to brighten the day of those around him. His recent passing left a hole in many of the lives of the people who knew him, but the gifts made in his memory will carry on his legacy of cheering the people around him.
Warwick's family decided to donate the memorial gifts received to the Wyatt Walker Friendship Fund, which was established in memory of Wyatt Christopher Walker by his family and friends. Like Warwick, Walker was known for his kind heart, sense of adventure, incredible smile and sense of humor.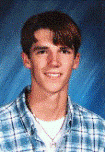 The Wyatt Walker Friendship Fund provides support for student programs at Port Huron Northern High School, where Walker was a student, and the Warwick family decided to give to this fund because of all the ties their family shares with Port Huron Schools. Warwick himself was a graduate of Port Huron High School and both of his sons graduated from Port Huron Northern. His wife, Carol, was also a teacher for Port Huron Schools.
Since its creation in 1999, the Wyatt Walker Friendship Fund has granted out $26,587 to programs like hockey, the arts and special education.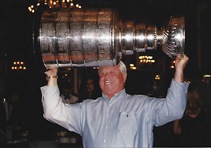 The fund's history of supporting hockey was one reason the family chose to give to this fund. Warwick owned Warwick Mask and Equipment hockey shop and was best known for inventing the fiberglass goalie mask. By the 1990s his creations were worn by NHL Stanley Cup goalies, Olympic gold medalists and NCAA Hobey Baker Award winners.
The similar passions of like-minded donors, and the Warwicks' willingness to help grow an existing endowment fund, mean creating a bigger impact on Port Huron Northern student programs, which is something all the students can cheer about.