Troy Distelrath receives Wismer Scholarship
Posted on June 3, 2018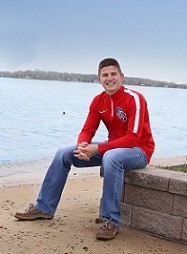 St. Clair High School graduate Troy Distelrath has been selected as the 2018 recipient of the Community Foundation's most prestigious award – the John F. & Rose Marie Wismer Community Foundation Scholarship.
Recipients of this award receive a minimum $5,000 each year for as long as they pursue their bachelor degree. This year amounts ranged from $6,000 to $9,000.
"The award has a great history, and I'm excited and highly motivated to use the funds it provides to further my education as I pursue my dream of becoming a civil rights attorney," he said.
Distelrath will be attending Michigan State University this fall.
Established in 2003, the Wismer Scholarship is for a graduating senior of a St .Clair County high school who demonstrates high intellectual and academic achievement, interest and respect for their fellow citizens, the ability to lead, and successful involvement in fine arts, athletics, co-curricular activities or service work.
Distelrath said he's honored to be recognized by the Community Foundation and local superintendents as a top scholar-athlete. He is also actively involved with Mock Trial and the Community Foundation's Youth Advisory Council on top of multiple other co-curricular activities.
"I am particularly proud of earning the Wismer Scholarship because it represents a culmination of countless hours of dedication in the classroom and on the court," Distelrath said. "I would like to thank my parents, as well as my teachers, teammates, and coaches, who have supported me wholeheartedly over the years."
Selection for this award has multiple steps. Like all previous Wismer Scholarship recipients, Distelrath first had to be selected by his principal and school counselors from the pool of applicants. Every high school principal nominates one student from their respective school to then move on to a committee made up of local superintendents, who then narrow it down from 10 candidates to one recipient. The superintendents' choice then has to get final approval from the Community Foundation's main scholarship committee.
Distelrath joins the ranks of other current Wismer Scholarship recipients:
Sophia Ahmed – sophomore at Columbia University
Alexis Smith – junior at University of Michigan
Christopher Baur – senior at University of Michigan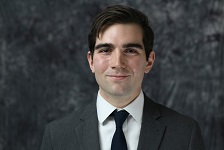 As someone who has benefited from the Wismer Scholarship going on four years, Baur knows the emotions Distelrath is facing as the latest recipient.
"This scholarship has been a tremendous help through my time at school," Baur said. "It's eased the large burden that the costs of going to college put on me and my family, and has put me in a better position to success in the future."
He also appreciates John and Rose Marie Wismer's foresight for establishing a fund that offers multi-year support to college students. Long-time residents and philanthropists of the Blue Water Area, the Wismers got the idea for the scholarship after John's own college experience. He had to drop out of U of M after a year because he couldn't afford tuition. He started managing a store in Sandusky and later attended MSU. He went on to own Wismer Boardcasting, which ran the WHLS-WSAQ radio stations.
"It's really just such a great thing to do for the community," Baur said. "The sense of security and honor I felt having received this scholarship is indescribable, and I hope that given the opportunity I have the wisdom and compassion to support my community in that same way.
"I am just incredibly appreciative and thankful to be given this opportunity," he added.