SC4 Foundation Scholarships
Posted on June 30, 2019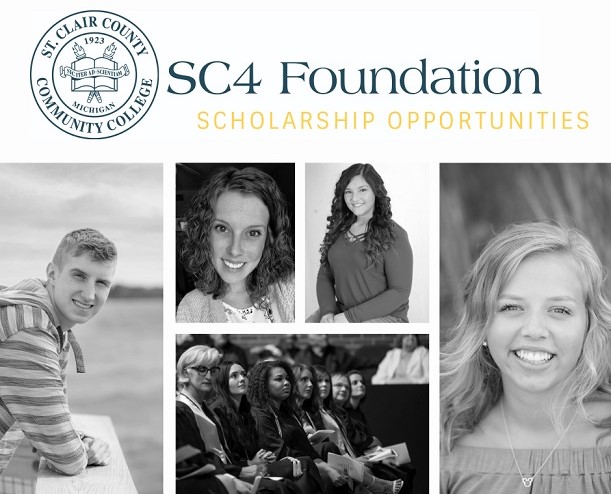 SC4 students can now apply for scholarships through the SC4 Foundation at any point during the year. As funds are available, open scholarships will be posted for students to review opportunities available to them.
"We recognize that students begin at SC4 during all semesters, not just in the Fall of each year," said Harold Burns, SC4 Foundation board chair. "A year round scholarship application process is an excellent opportunity to make scholarships as reachable as possible for all students."
We encourage potential applicants to review the scholarships below and get your SC4 scholarship application in as soon as possible. Funds available will vary throughout the year. Scholarship selection will occur several times a year, as follows:
Summer Selection Deadline- July 31st
Fall Selection Deadline- September 30th
Spring Selection Deadline - March 2020 (Date TBD with applications accepted through the online portal opening early January)
Currently, we are looking for the following types of students attending St. Clair County Community College to apply (updated 8/21/2019):
Communications
Full time incoming freshman (entering first semester)
Must have at least a 3.0 GPA and financial need
Health Sciences
Full time incoming freshman (entering first semester)
Must have at least a 3.0 GPA and financial need
Pursuing a degree in a medical field. Examples include medical assisting, respiratory therapy, health information technology, radiologic technology, MRI and allied health
Arts
Students with a minimum 2.5 GPA studying graphic design, communication design, digital media arts, theater, music (especially keyboard or chorale), painting or drawing, as well as other visual arts
Particular interest will be placed on full time sophomores from St. Clair County with a minimum 3.0 GPA
Criminal Justice
Students studying pre-law with a minimum 3.25 GPA with the intent of becoming a future attorney
preference given to students residing in Algonac or Clay Twp.
To be considered during the first round of scholarship review, which is recommended, please submit your application by July 31. If funds remain, a second round will be held in the fall for the Winter 2020 semester. Deadline for submission is Sept. 30, 2019.
If you match any of the above listed criteria, apply now! For more information, contact Audrey Sochor at 810-984-4761 or .(JavaScript must be enabled to view this email address).