RIVERBANK STAGE FESTIVAL & PERFORMING ARTS ACADEMY RECEIVES $1,000,000 CHALLENGE GRANT
Posted on April 18, 2018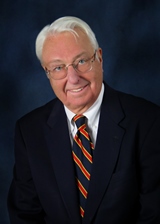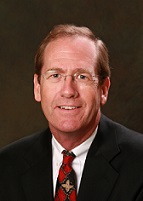 Executive Director Kathleen Vertin announced today that the Riverbank Stage Festival and Performing Arts Academy received a $1,000,000 challenge grant from The Community Foundation of St. Clair County, on behalf of the Franklin H. Moore Jr. and Nancy S. Moore Donor Advised Fund.
If additional funding can be attracted to meet the challenge, the $1 Million is to be used for the renovation of the Riverview East High School building located in St. Clair, Michigan. This renovation is part of a $5 million campaign to establish a multi-month theater festival similar to Ontario's Stratford and Shaw Festivals and to expand the current Riverbank Performing Arts Academy. The Festival will span two cities within a 7-mile area along the St. Clair River and will feature four performance venues simultaneously offering professional productions. Visitors will come from across the United States and Canada to enjoy exceptional theater and experience the beautiful Blue Water Area located in Michigan's thumb.
"This is the ideal next step for advancing tourism through arts and culture in St, Clair County," said Kathy Vertin, Founder and Executive Director of Riverbank Theatre and Performing Arts Academy, a 501(c)(3) launched in Marine City in 2013 that attracts more than 17,000 patrons annually. "Based on the data from the Ontario festivals and our own track record, we have seen the arts act as a catalyst for economic impact, as well as enhance quality of life and create opportunities for residents of the community."
Donors to the Challenge Grant will support the creation of a central campus that will include a 500-seat performance stage, headquarters for the Festival and Performing Arts Academy, rehearsal space, workshops for sets and costumes, and dormitories for seasonal actors and crew, while hosting year-round educational opportunities for youth, residents and emerging leaders in the performing arts.
"We are honored to help carry out the philanthropic goals of Franklin and Nancy Moore," said Mike Cansfield, Board Chair of the Community Foundation. "It's a humbling opportunity to help the Moore's offer this incredibly significant $1 million challenge grant. This is the largest challenge grant we've ever awarded and shows the power of philanthropy and donor advised funds. This project specifically is the #1 regional project of economic importance according to the Blue Meets Green coalition, and when successful, this project will have a dramatic economic impact in the Blue Water Area."
Blue Meets Green is a coalition of people, businesses, and organizations from all across St. Clair County, strategically working together for the economic success of the entire Blue Water region. Inquiries or interest in Riverbank Stage Festival and Performing Arts Academy, a 501(c)3 nonprofit, and this challenge grant can be directed to The Community Foundation of St. Clair County, (810) 984-4761, or Kathleen Vertin, Riverbank Theatre (810) 278-1749.