Randa Jundi-Samman Elected Chair of Community Foundation
Posted on December 23, 2019
Dr. Randa Jundi-Samman has been elected as the next Board Chair of one of the oldest community foundations in Michigan—- the Community Foundation of St. Clair County. She follows Mike Cansfield who is completing his third and final year as the Board Chair.


"I am so excited and honored," said Jundi-Samman following the Foundation's final board meeting of 2019. "Earlier this year the Community Foundation celebrated our 75th Anniversary and I am so proud to have been selected to lead this board and follow in the footsteps of so many other great community leaders."

Dr. Jundi-Samman grew up in Syria and moved to the United States at the age of 22. She completed dental school at Tufts University and moved to Port Huron with her husband, Dr. Bashar Samman, in 1994.
Together they have a daughter completing her fourth year in college and a son in California who is a journalist.

Over the last decade Jundi-Samman has demonstrated a strong passion for her adopted community and has taken on numerous volunteer leadership roles, including; Board Chair of the Blue Water YMCA, Chair of the Foundation's Women's Initiative where she is also a founding member, Chair of the hugely popular Cross Town Showdown event and the endowment fund for Port Huron Area Schools. She was also recognized as the Blue Water Woman of the Year. She joined the Community Foundation board in 2012 and has been the Vice Chair since 2017.

Randy Maiers, president & CEO of the Community Foundation said, "Randa represents the kind of community passion and leadership that drives philanthropy here in the Thumb Coast. She is widely respected and her family has a long track record of giving back and volunteerism. The legacy of our foundation is in good hands."

In addition to electing Randa Jundi-Samman as the Board Chair, the Foundation also elected Hale Walker as Vice Chair.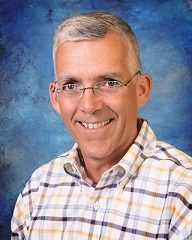 Walker first joined the Community Foundation in 2013 and has served in multiple leadership positions including; first chair of the Come Home Reverse Scholarship selection committee, Chair of the Foundation's Main Grants Committee, and member of the Community Capital Club (C3). Outside of the Foundation Walker has served on boards for Kids in Distress and Mid-City Nutrition. He is one of the founders of Michigan Mutual, Inc., located in downtown Port Huron.

The Community Foundation of St. Clair County is the oldest and largest foundation in Michigan's Thumb Coast. Formed in 1944, over the last several years it has gained national attention for its program's focusing on college success for non-traditional students and its Come Home Reverse Scholarship Program. The Foundation manages approximately $80 million in assets including the Blue Water River Walk, farmland, Studio 1219, the courtyard of the Riverview Plaza and 260 endowed grantmaking funds.