Our First Scholarships
Posted on February 18, 2019
Leading up to our grand celebration on May 9th we invite you to reflect with us on the many years of service, charity, change and impact!
First Scholarships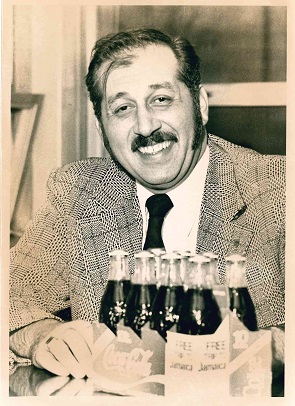 James T. Kreger loved his community. According to a 1987 Times Herald article, "Kreger… had a special interest in the city's youth. He was an avid sports supporter." Kreger's passion inspired a friend and Foundation advocate, Doug Austin, to create the James T. Kreger Memorial scholarship in Jim's memory. Scholarship awards began in 1987 and continue to be awarded to support students from Port Huron Northern and Port Huron High Schools.
Soon after Jim's fund was established, Dr. Daniel J. and Marcia A. Wilhelm created a scholarship in memory of their son, James T. Wilhelm. James Wilhelm was tragically killed in a car accident in July 1987, but his memory lives. The 23-year-old was the 1981 Golf Association of Michigan Junior Amateur Champion and was considered one of Port Huron's outstanding athletes. Since 1989, the Wilhelm scholarship fund has awarded academic scholarships for scholar-athletes from area high schools and has granted nearly $175,000 in traditional scholarships and $20,000 in Come Home awards.