Newest grants committee members bring diverse backgrounds
Posted on January 29, 2018
The grants committee's newest members, Kanchan Wankhede and Robert Khabbaz, will bring youthful and diverse perspectives to an already strong group of grant makers.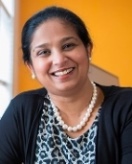 Both have a passion for the Blue Water Area and connect people with community during their day jobs, and starting this February, they will help the Community Foundation carry out its mission of connecting our donors with the doers who make this region a better place to live, work and play.
A recent transplant from India, Kanchan Wankhede is the founder and owner of Great Workplace, which started right in Port Huron. She uses her vast human resources experience and heart for helping to expand the area's entrepreneurial spirit. Not only does she work with a growing number of local businesses, but she also volunteers for and helps coordinate Blue Water Startups, which provides new business owners with connections, resources and encouragement.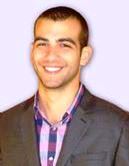 Robert Khabbaz is a life-long resident of the Blue Water Area and realtor at JoAnn Wine & Associates. He earned his degree from St. Clair County Community College and is married to one of the Community Foundation's first Come Home Award recipients, Chelsea (Beeler) Khabbaz.