Mark K. Knust
Posted on May 31, 2015
Mark K. Knust, age 61, of Fort Gratiot died unexpectedly of natural causes on January 19, 2016. He was born April 16, 1954 in South Bend, Indiana to Donald and Rita Knust. He married Janet L. Smith on August 13, 1977 in Port Huron. Mark was the owner and President of Marysville Marine Distributors. He was a graduate of Western Michigan University where he was a scholarship player on their football team, and later a pitcher on their baseball team.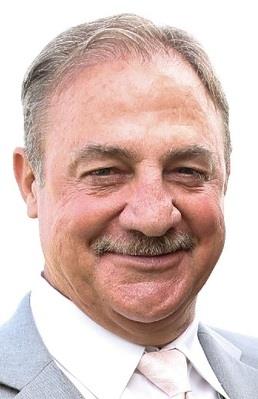 Mark's favorite times were spent with his beloved family, the joys and loves of his life, Janet, Kelly, and Kevin, and his many close friends. Mark enjoyed boating and his many fishing adventures with his son and buddies. He was an avid Spartans fan and tailgater. Mark also loved traveling with friends and family, always looking forward to the next adventure. He was a selfless man who loved helping others, and always went out of his way to make sure everyone felt special.
He is survived by his wife, Janet L. Knust, 2 children, Kelly (Bradley) Knust-Herms, Kevin Knust, his mother, Rita Knust, 2 sisters, Kathy (John) Shurr, and Becky Shoulders, father-in-law and mother-in-law, Robert "Rod" and Colleen Smith, a sister-in-law, Linda (Bob) Kempf, and several nieces and nephews. Mark was preceded in death by his father, 2 sisters, Connie and Marybeth, a brother, Terry, a brother-in-law Doug Smith, and a nephew, Brian Kuehn.
A funeral service will take place at 11 AM Saturday at the Smith Family Funeral Home - North, 1525 Hancock Street with The Rev. Max Amstutz officiating. Visitation will be Friday from 2-4 & 6-8 PM and on Saturday beginning at 10AM. Memorials may be made to the Community Foundation of St. Clair County- HERE