Holy Cross Educational Fund
Posted on January 14, 2020
The Community Foundation welcomes the addition of the Holy Cross Educational Fund to its religious-related group of funds.
"The Community Foundation is a trusted steward of charitable assets. Having the Holy Cross Educational Fund with the Foundation gives donors a sense of comfort knowing their gift will benefit the school now and long into the future, building on assets gifted 35 years ago," said Ann Fox, Holy Cross Education Fund Board Member.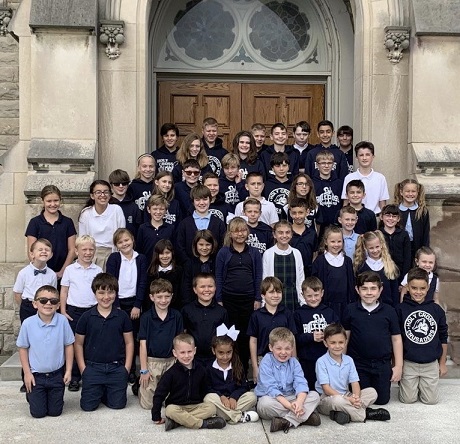 The Holy Cross Educational Fund was originally created in 1984 to provide donors the opportunity to support Holy Cross Schools in Marine City. The fund provides financial assistance to the school to enhance students' educational experience while keeping tuition affordable for families.
Regarding the transition of the 35-year-old fund to the Foundation, Fox said, "We're most excited about the knowledgeable Community Foundation staff who can assist fund donors confidentially with charitable planning whether simple or complex."
Holy Cross School is a very tight knit community of families. The staff, students, and parents share goals and a vision for academic excellence in a safe, nurturing, and faith-filled environment. The school works to strengthen students educationally and spiritually, hoping to assure strong leadership for the years to come.
A gift to the Holy Cross Educational Fund can help keep Catholic education flourishing in the greater Marine City area, as children face many new challenges in today's educational environment.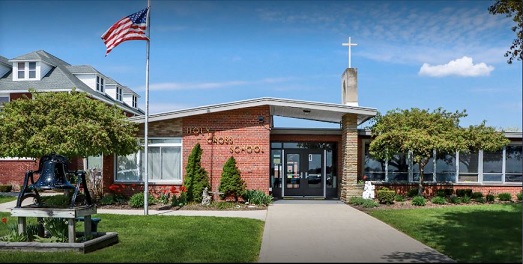 Religious-related giving has long been an important component of philanthropy. Through the Community Foundation, donors have an opportunity to support a variety of local religious-related funds and faith-based organizations through funds like Holy Cross Educational Fund, Eastern Michigan Christian Foundation, Grace Church, the Rev. Rene L. Desmarais Fund and others. Explore those funds here.
If you want to learn more about the options your organization or church has to work with the Community Foundation, please reach out to Jackie Hanton, .(JavaScript must be enabled to view this email address).