Fuller-Hansen fund awards $28,350
Posted on May 17, 2018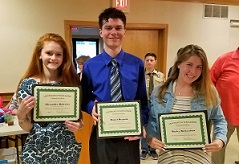 The Community Foundation's first round of 2018 scholarships starts with awarding $28,350 from our Fuller-Hansen Educational Trust Fund to Marine City and Algonac area residents who wish to help people through their profession.
This year's recipients are:
Daniel Brejnak – Algonac Jr./Sr. High School
Alexander D'Allura – Marine City High School
Andie Gardiner – Marine City High School
Alexandra Hulewicz – Cardinal Mooney Catholic High School
Hayley Richardson – Algonac Jr./Sr. High School
Established in 2004 through Vera Fuller-Hansen's estate, she wanted to support graduating high school seniors seeking to further their education for the purposes of becoming doctors, medical technicians, dentists, research scientists, ministers, teachers, or such other professions or pursuits that will benefit humanity.
Fuller-Hansen was born in Algonac and lived to be 99. She graduated from Algonac Jr./Sr. High School and also taught in that same school system for many years. Later in life she owned and operated the Vera Fuller Real Estate Office in Clay Twp.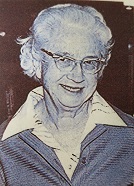 Individuals like Fuller-Hansen use the Community Foundation as a mechanism to give back to their hometown. Since the Fuller-Hansen Educational Trust was created, our Algonac/Clay Community Fund and the Marine City Scholarship Foundation have helped us honor her memory by thoughtfully selecting local students to receive these scholarships. Our community funds are another way to support local philanthropy and awarding scholarships is one component of the work they do to support their hometown.
Traditional scholarships are one way we help donors such as Fuller-Hansen support the success of young adults. However, traditional scholarships are just one leg of the stool for our support of young adult success. The Community Foundation also has our Come Home Award that helps bring talented individuals back to town and our newest support addition, the Complete Your Degree program. Supporting young adult success is not only helping graduating seniors, but those working to get their degree and those who have already graduated and want to come back home to work and live.
Congrats to the graduates of 2018! We look forward to supporting young adult success in all of its different pathways here in St. Clair County.