Former YAC member newest Come Home Award recipient
Posted on February 6, 2018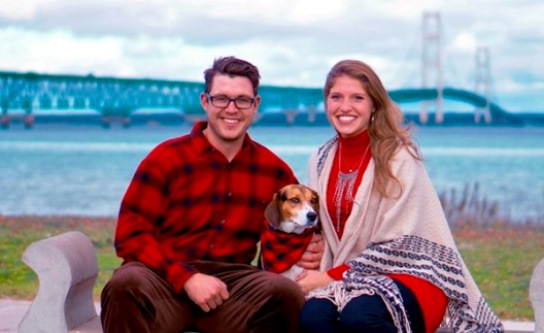 For Marly Borovich Torres the work of the Community Foundation is nothing new; being on the receiving end of it is.
Torres is the latest recipient of the Community Foundation's Come Home Award, which pays eligible college graduates up to $15,000 to move back home and work within St. Clair County. Her first exposure to the Community Foundation was through our Youth Advisory Council in 2005.
"YAC gave me an adult perspective on how initiatives in the community get started and then ultimately come to fruition," she said. "It felt really great that even though we were students, we had a say in what happened in the community and were able to make choices. This is very important for young people."

She served on YAC throughout high school before heading off to Western Michigan University to earn her master's in social work. Many of her family members are in helping professions, so to an extent pursuing a degree in the mental health field was how she was raised.
"I am a very people oriented person. I like working with people and have an endless curiosity about the lives of others," she said. "I am a helper, and being a therapist is a great way for me to reach out to those in need."
Torres and her husband, Alex, moved back to Port Huron after spending 10 years in Holland, Michigan, where Alex was born and raised. They decided to move to Port Huron to further their professional lives and be closer to her family.
She is currently working with her aunt at the Professional Counseling Center.
"I have been away from home for a long time, and it felt like the right decision at this turning point in our lives," Torres said. "We are excited about the growth and changes happening throughout the county, and especially in downtown Port Huron. We feel like we have so much exploring to do, and it's great to see so many improvements in the community - new parks, restaurants, bars, and even the new lights downtown make things feel very charming and exciting."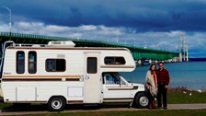 But before they moved back to town, the newlyweds had one mission – embark on a cross country journey – and a nontraditional honeymoon in a little Toyota 84' motor home was just the way to do it.
"This seemed like a great celebration of our marriage and interests as a couple, but also the timing and transitional nature of getting married, moving and ultimately starting a new jobs left us with a nice undetermined amount of time to work with," she said.
The couple hit the road in "The Durphin" (named after their beagle, Dur) and traveled 10,000 miles over two months.
They had a rough idea of what they wanted to see and do, but little more than that, so mapped out their adventures and hikes day by day. During this time they saw landscapes ranging from jagged mountains in the Tetons and rainforests in the Pacific Northwest to California beaches and the rugged terrain of Utah.
"One of our favorite places was Idaho," Torres said. "To us, it felt like Michigan in that it's a 'best kept secret' that people should be talking about more."