Emily Knox Law Enforcement Dedication Scholarship Fund
Posted on June 19, 2019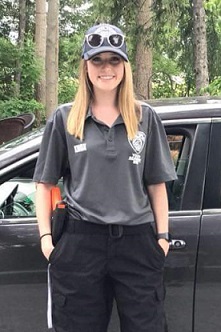 It's our honor to work with the parents of Emily Knox, Jen and Kevin, to honor the passion their daughter had for law enforcement. The Emily Knox Law Enforcement Dedication Scholarship Fund has been created to support the Port Huron Police Department and their Youth Academy program.
"We hope to help as many deserving candidates with their education as possible and we want this fund to continue long after we're gone to carry on Emily's spirit and memory," said Jen Knox.
Emily had a lot of people in her life involved in law enforcement. So it was no surprise that she took an interest in becoming a police officer herself. Her decision was cemented after a ride along with her sister-in law, a detective with the Roseville P.D.
Emily was thrilled to participate in Port Huron Police Department's first Youth Academy and proudly wore her Academy shirt long after graduating the program. Her favorite experience while at the academy was the building searches, as she said it required a lot of forward thinking. She had expressed interest in possibly working with the K-9 unit.
Bright and full of passion, Emily encouraged future Youth Academy attendees to do their best and reminded them that their best is not everybody's.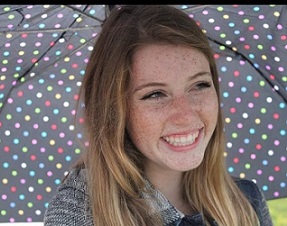 Emily graduated from Landmark Academy in June 2018, where she was varsity cheer captain and enjoyed playing soccer in the spring. She was enrolled at Saginaw Valley State University as a student in the Criminal Justice program.
Sadly, Emily's future in law enforcement was cut short by a traffic accident on New Year's Day. In the wake of this tragedy her parents decided to honor Emily's memory by supporting youth who have the same goals that Emily did. The police department plans to award scholarships to graduates of the program.