Board gains two first-time trustees
Posted on January 3, 2018
The New Year brings with it two first-time members to the Community Foundation board of trustees: James Charron and Bryan Neiman. While they may be new to the board, both have an enduring relationship with the Foundation.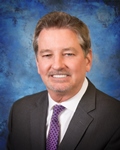 James Charron is the director of investments at Oppenheimer & Co. as well as the branch manager of the Port Huron office. He has served on our Finance & Investment Committee since 2013. He is also a member of our Community Capital Club.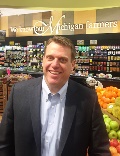 Bryan Neiman is president and CEO of Neiman's Family Market, which has four locations including St. Clair. He currently serves on our Grants Committee and has since 2015. He is a member of our Community Capital Club and was also a key player on the task force that helped the Community Foundation to redesign the St. Clair Plaza courtyard.
Charron and Neiman will fill vacancies left by Donna Niester and Dr. Bassam Nasr. Both left the board due to term limits.
Our Executive Committee saw some changes as well. Former board secretary Dr. Randa Jundi-Samman is now the new vice chair. Patricia Manley took over her role as secretary. Judge Michael Hulewicz, Dr. Nicholas DeGrazia and Timothy Ward also joined the committee as members at large.