Blue Water Arts Committee Grants
Posted on July 3, 2019
The Blue Water Arts Committee has granted a total of $42,144 so far in 2019 to support Arts in the thumb coast region. A few grantees this year included the Bach Festival by Lexington Arts Council, Studio 1219, and Enter Stage Right.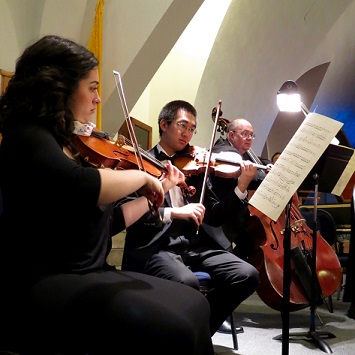 For the sixth consecutive year, our Arts Committee as well as some of our donor advised fund holders have supported the Bach Festival presented by Lexington Arts Council. This twenty-year old musical tradition returns to Lexington in September for a four-concert series event that features the music of J.S. Bach and other composers influenced by Bach. The festival opens in the Fine Arts Building at St. Clair County Community College with a varied program of music, from Bach to light classics performed by the Festival String Quartet. Also featured will be the Axiom Brass, an award-winning quintet from Chicago and violinist, Caroline Goulding, returns to perform Bach's two violin concertos. Event details can be found at:lexingtonbachfestival.org/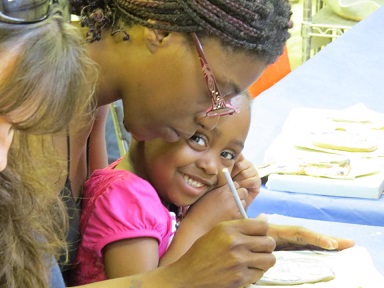 The Arts Committee provided a grant this year for Studio 1219's new Artist Expansion program. Studio 1219 in Port Huron began back in 2005 as an art incubator, since then it has grown into an art gallery and educational facility for the region. The Artist Expansion program will focus on bringing emerging and mid-career artists to St. Clair County to show their work, as well as taking part in artist talks and providing master classes about specific art disciplines and processes. Learn more about Studio 1219 at www.studio1219.com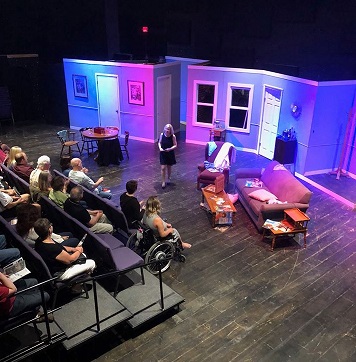 Thanks to a $6,500 grant to Enter Stage Right, the Citadel Stage will be able to upgrade their lighting and rigging. The Citadel Stage opened in 2015 as the area's newest addition to the hopping regional theatre scene. Home to Enter Stage Right, audiences can enjoy productions year-round in this quaint and historic space. You can learn more about upcoming performances at: www.enterstageright.org
Grants from Blue Water Arts Committee are made possible largely from the generosity of the Charles and Margaret Anderson Foundation Fund, our first donor advised fund at the Community Foundation. The Anderson's endowment fund enhances the arts throughout our region as well as provides annual grants to support the operations of the International Symphony Orchestra and Port Huron Musicale. We are proud to continue the Anderson's charitable legacy in the arts through our Blue Water Arts Committee.