2016 Grantmaking Underway
Posted on February 18, 2016
The Foundation's grants committees have had a busy start in 2016. Grant totals already have exceeded $600,000, with awards supporting a wide range of programs and organizations.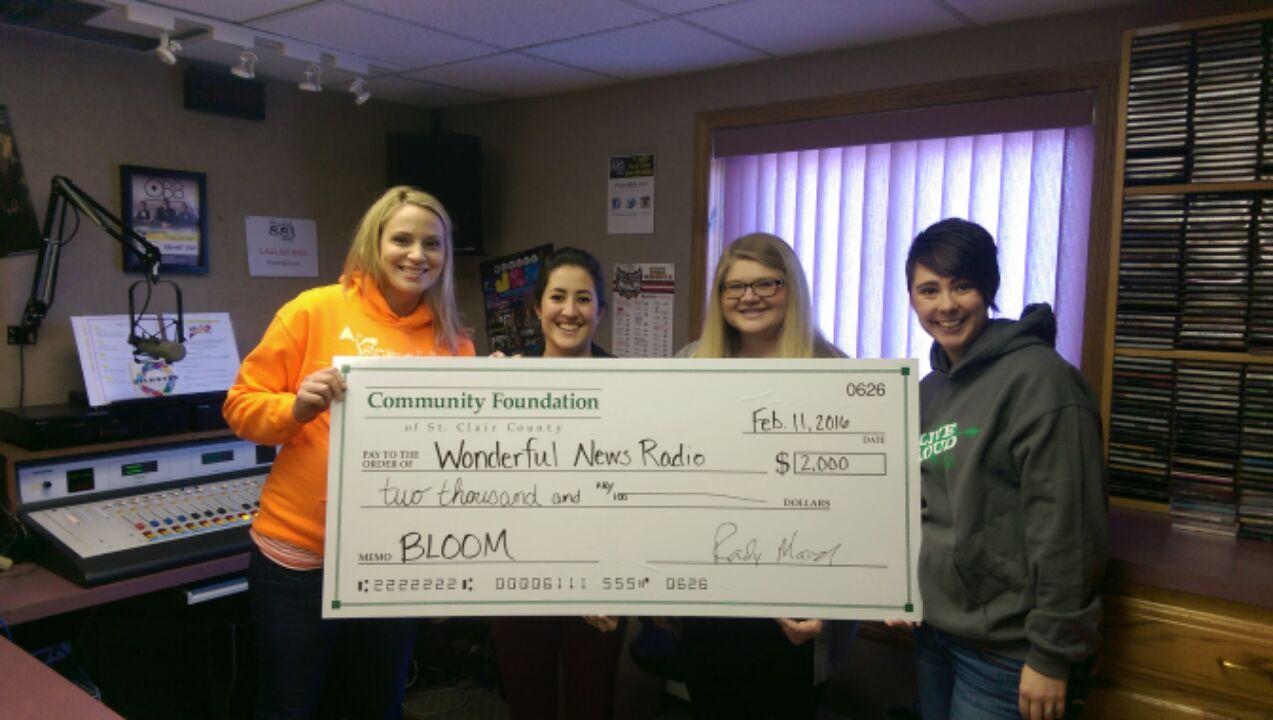 Our Youth Advisory Council (YAC) kicked off the grant awards by supporting a couple of food programs- one at Capac Schools ($1,500) and another at Woodland Developmental Center ($2,400). They also continued their support for Wonderful News Radio's BLOOM event. This event is a night out for middle school and high school girls to increase awareness of their self worth through messaging presented in skits and activities.
A number of arts organizations received a boost to start the year as well. Studio 1219 received grant funding to support a couple of their annual events- Art for All and Hands on Art. St. Clair County Community College will be continuing their Clay and Concert Series for local elementary students through a $6,000 grant from our Charles and Margaret Anderson Fund.
The Lexington Arts Council, St. Clair Art Association and the Citizens for a Vibrant Community are a few of the other organizations selected to receive grants as well.